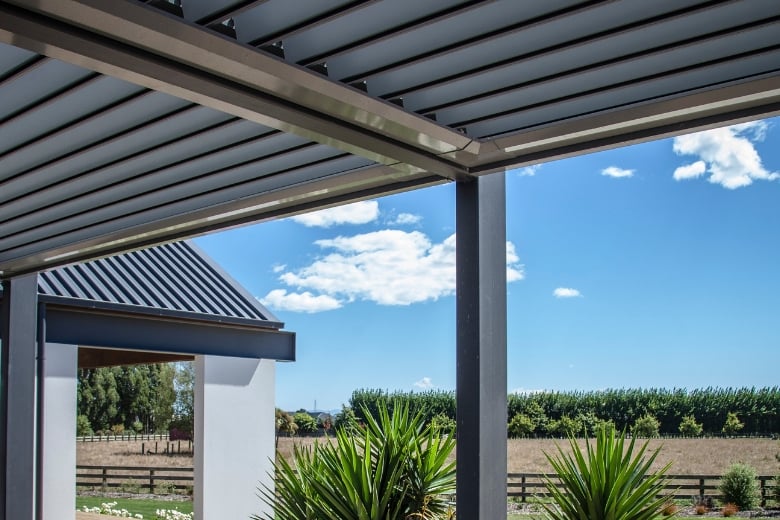 Growing in popularity, louvres are a great addition to any home. They help to bring the outside indoors and extend your living area by providing some valuable extra shade. With a multitude of uses louvres are a solution for almost any home, not to mention they are a simple way to add some extra wow factor! Available in an array of finishes and materials, including aluminium, louvres are also very versatile, stylish and practical.
Aluminium is an extremely flexible material that can be extruded to almost any shape, and being non-corrosive it's great for the outdoors. As a result, aluminium is now a very common material used regularly in modern construction projects, including the production of louvre blades. Aurae designs, supplies, and installs a vast range of louvre systems to the residential construction sector in New Zealand.
Here are some of the more common systems we supply.
Clasp Bracket Louvre System
The clasp bracket louvre system is an excellent way to include vertical louvre panels over a window, or across a wall. The louvre blades are fixed to horizontal channel rails using clasps. These rails can be either fixed directly to the primary house structure, or alternatively to an aluminium support frame to allow the louvre panel to continue over an area where there isn't any fixing, i.e. a window or enclave.
This system is available with three different louvre blade shapes and multiple blade sizes. Here is an example of this system in action.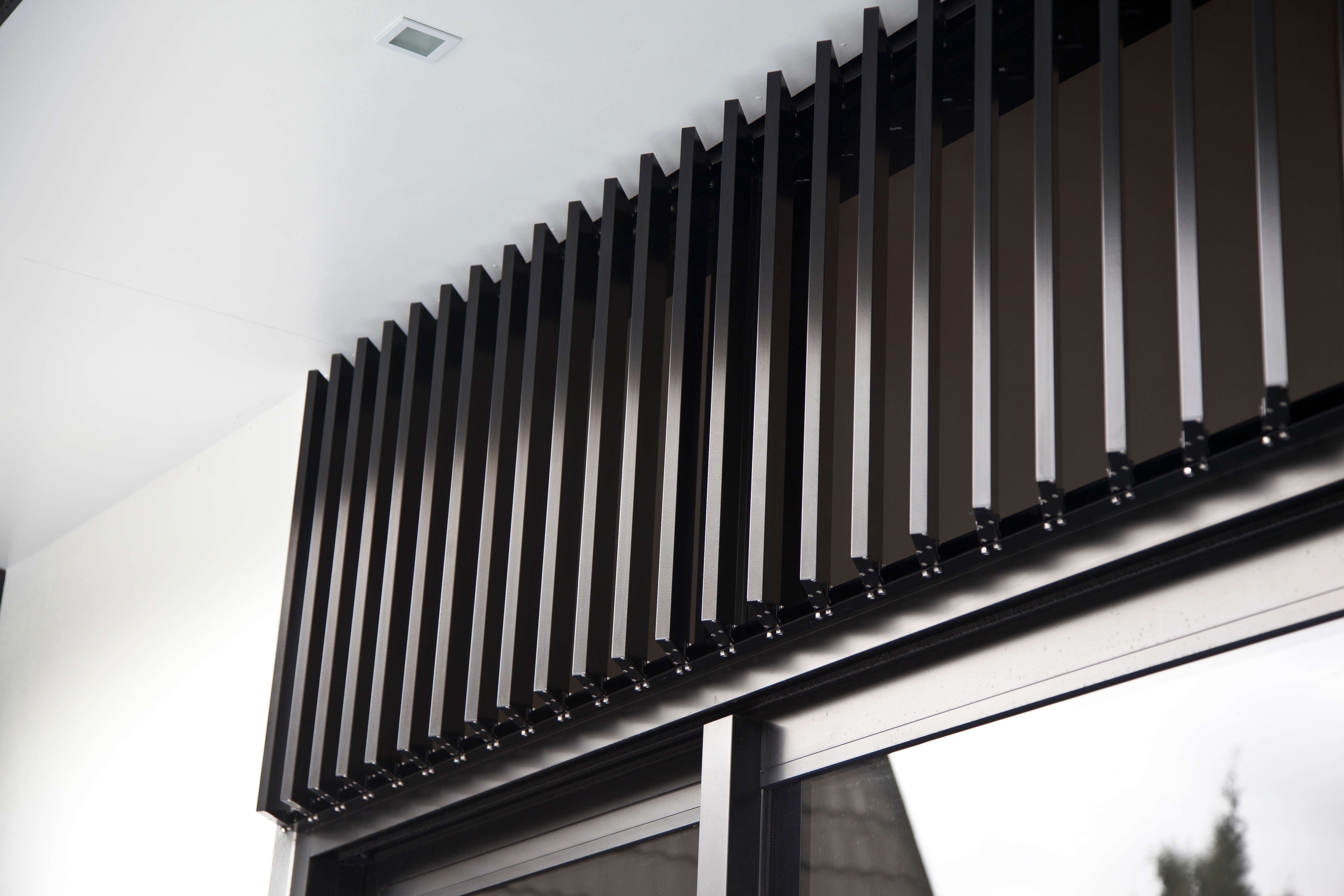 End Fixed Louvres
The end fixed system is arguably the most common system available on the market, and also the most simple. The louvre blades are fixed to channels or flat bars, which can be fixed inside a frame, to outriggers, or directly to the primary house structure. Take a look at a fixed louvre project here.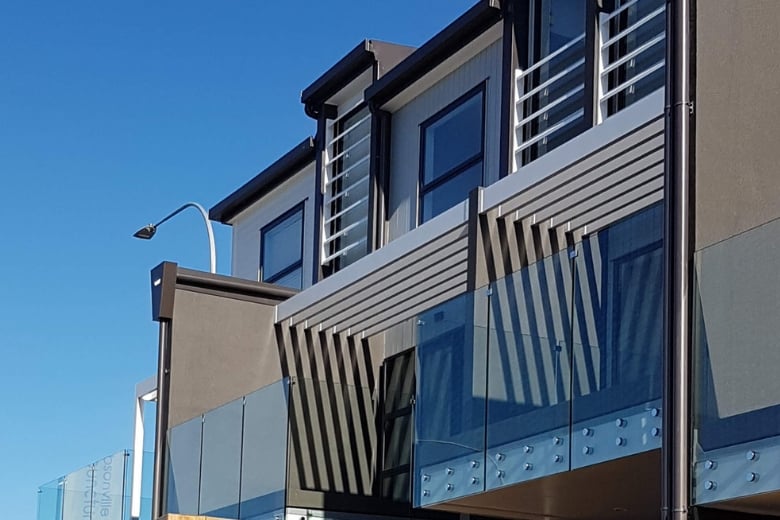 Operable Louvres
Operable louvres are becoming more popular as home owners look for greater flexibility to achieve shading and privacy. The louvres are fixed with axles that are set into RHS or SHS side rails. The operable action can be either manual or motorised, with options to conceal all motors and electronics. Here is a project that used operable louvres.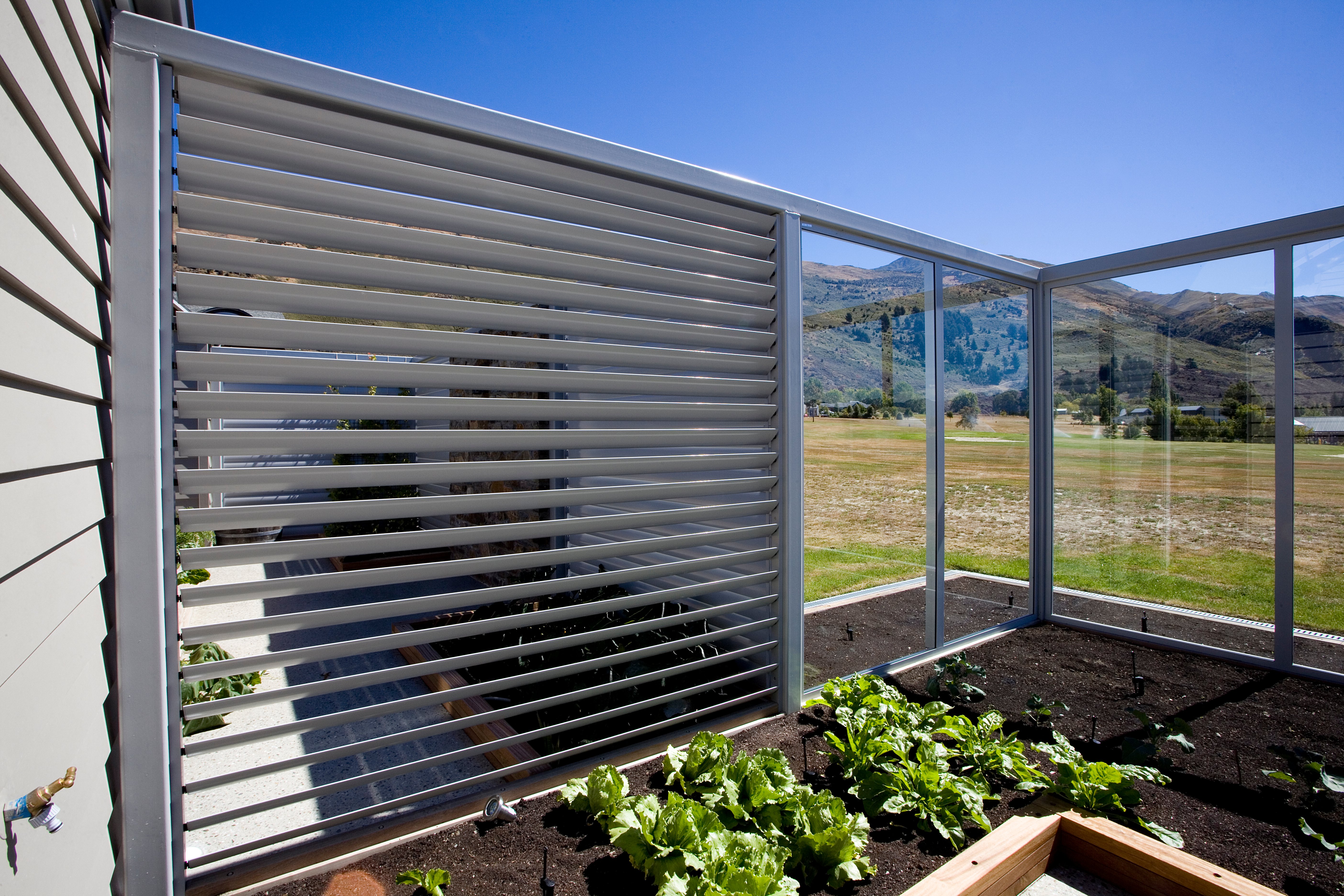 Zenith Louvre System
The Zenith is a cost effective modular sunshade canopy system. The louvre blades are a Z-shape and are fixed inside an aluminium frame. The frame is fixed to the house structure and supported with either tie-rods, or tapered side brackets. Check out the Zenith system here.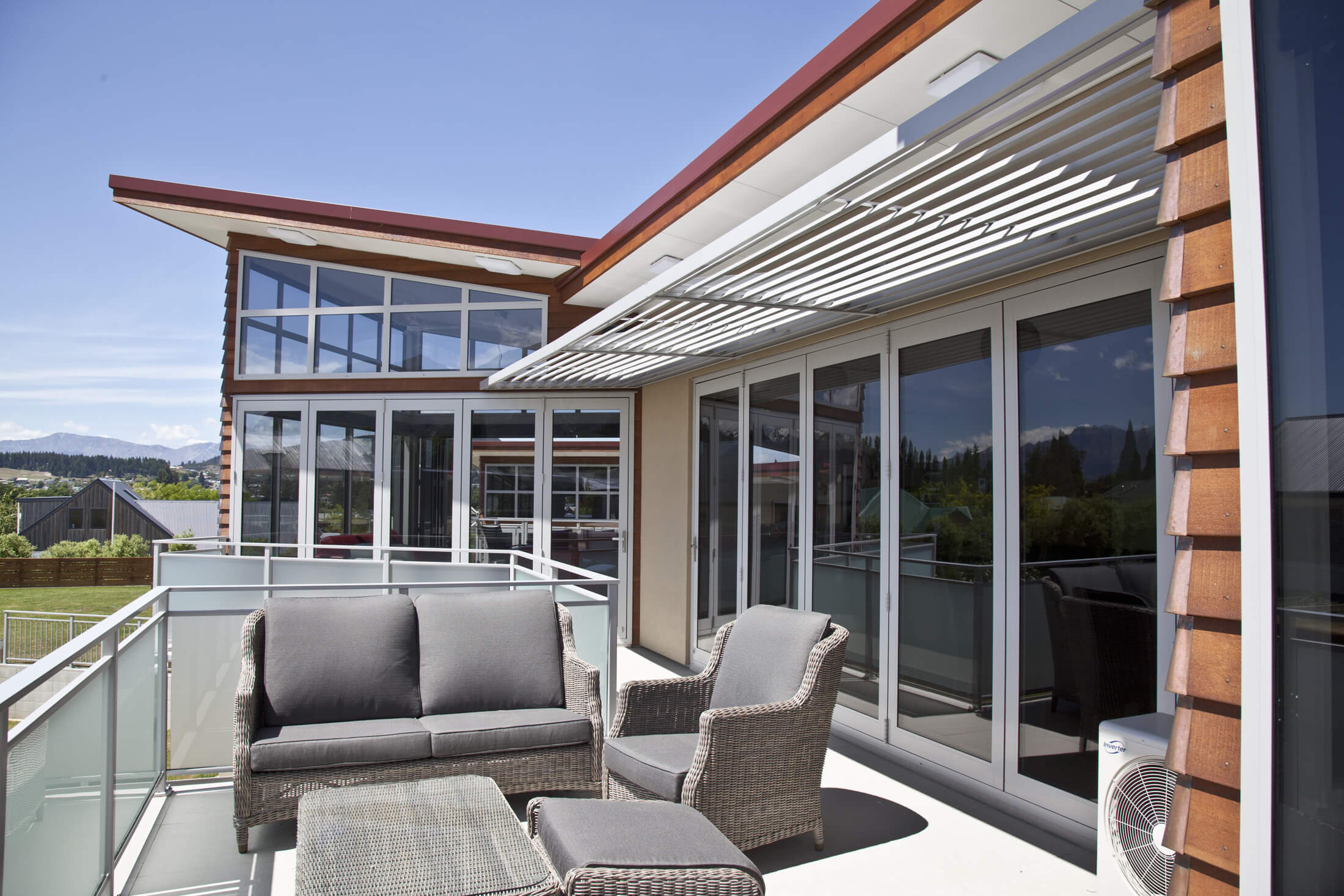 Opening Louvre Roof
The opening louvre roof is the ultimate addition to any outdoor living area. Open the louvres to let the sun in or close them to keep the rain out – outdoor living at its best!
Aurae's opening louvre roof system comes with a selection of two blade shapes. The Solaris is a rectangle shaped blade more suited to modern homes with a flat surface when the louvres are in the closed position. The Aurora is an elliptical shaped blade, the only one on the market. This matches well with older houses and villas with a rippled look when the blades are in the closed position. Here is an example of an opening louvre roof.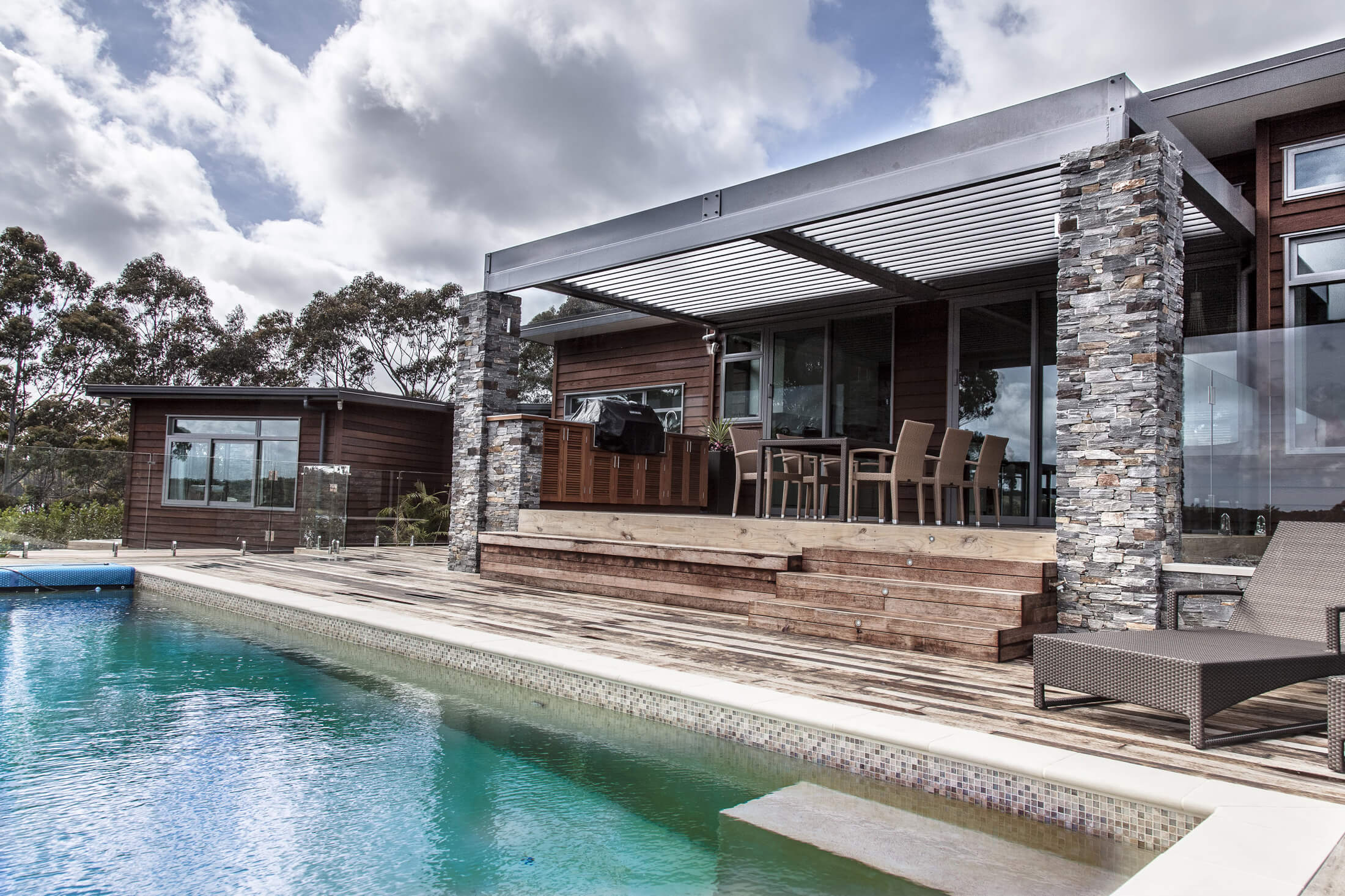 This is just a selection of louvre systems offered by Aurae. If these don't match what you're after, or you're looking for something more bespoke, we're happy to discuss other options – aluminium is a versatile product and the design options are endless! Contact us here to discuss your project.