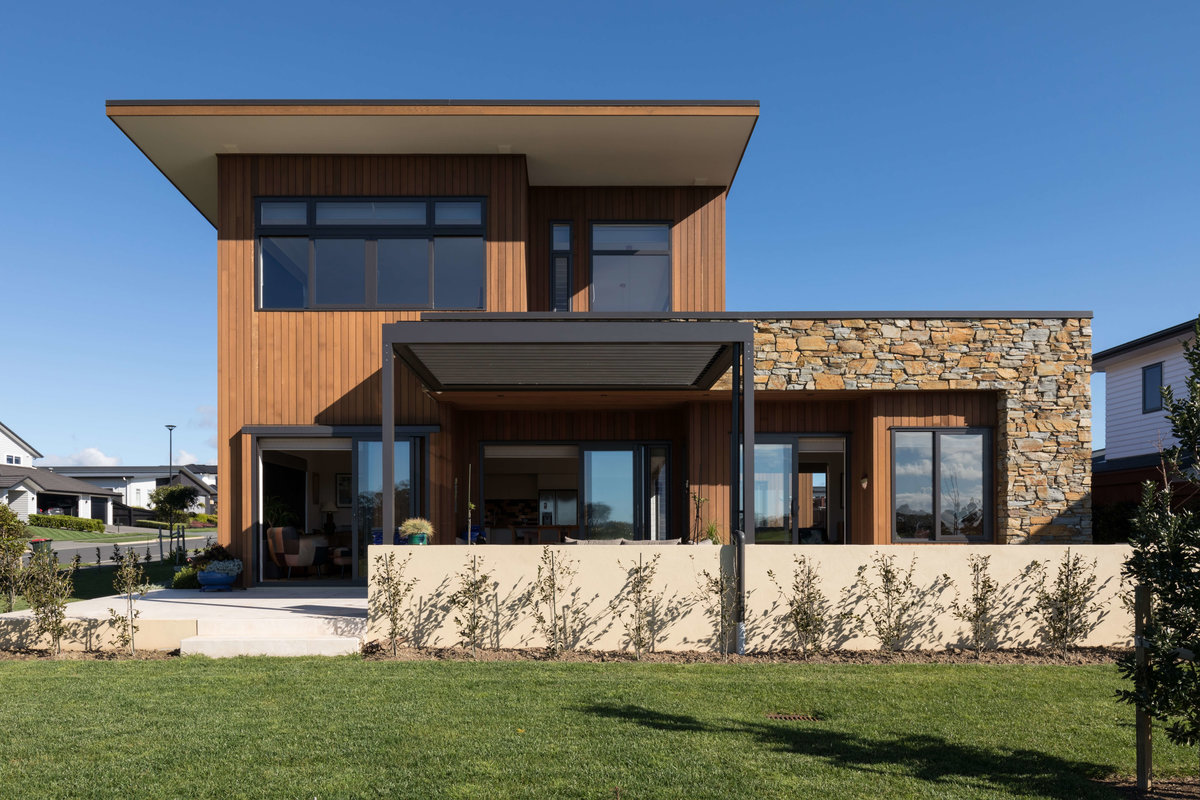 On the 24th of May 2020 the New Zealand government announced changes to the Building Act which means that a number of smaller home improvements and renovations would be exempt from costly consents. Low-risk building projects like sleep-outs, sheds, carports and verandas can now be undertaken without the need to go through the process of obtaining a consent – these projects must still comply with the Building Code, however.

These recent changes have made it a lot easier for Kiwis to complete smaller building and renovation projects like adding sun shading systems to their properties. So, you may be wondering where does a pergola fit in with the Building Act, and do I need building consent for a pergola?
In this article we've outlined what the changes to the Building Act mean for pergolas in New Zealand, and whether you need to apply for consent before starting your new building project.
Check out pergola projects we've worked on in our free brochure here >>
Building work now exempt under the New Zealand Building Act

There are a number of smaller building projects that will no longer require a building consent. These new exemptions have the potential to save homeowners up to $18 million a year and could reduce the number of consents applied for by 9,000.

The new building consent exemptions are:
Single-storey detached buildings: Single-storey detached buildings that include sleep outs, sheds, greenhouses and other similar structures. The new exemptions increase the size of a single-storey detached building to a maximum of 30 square metres.
Ground-mounted solar array panels: These exemptions depend on whether you live in an urban or rural area. If in a rural zone, there will be no restrictions in panel size that can be built without a professional.
Carports: Carports up to 40 square metres in size.
Awnings: Awnings of up to 30 square metres on a ground floor.
Verandas and porches: Verandas or porches of up to 30 square metres on a ground floor.
Outdoor fireplaces or ovens: No consent is needed for an outdoor fireplace or oven built up to a maximum height of 2.5 metres, and with a maximum cooking surface of 1 square metre. The fireplace or oven must also be at least one metre away from any legal boundary or building.
Flexible water storage bladders: You won't need consent for flexible water storage bladders, for irrigation or firefighting purposes up to 200,000 litres in storage capacity.
Small pipe supporting structures: These can be built without consent if they only carry water and are on private land.
Short-span (small) bridges: Can be built without a consent if the general public cannot access it, and it doesn't span a road or rail area.
Single-storey pole sheds and hay barns: A single-storey pole shed or hay barn in a rural zone can be built with a maximum floor area of 110 square metres.
More information and details on each exemption can be found here.
Before you start any project that doesn't require a consent, it's important to still consult a professional should you be required. If you can complete the project yourself you must still adhere to MBIE guidance. Even if a building doesn't require building consent it must still comply with the NZ Building Code, and any relevant local council regulations.
Is building consent required for a pergola in NZ?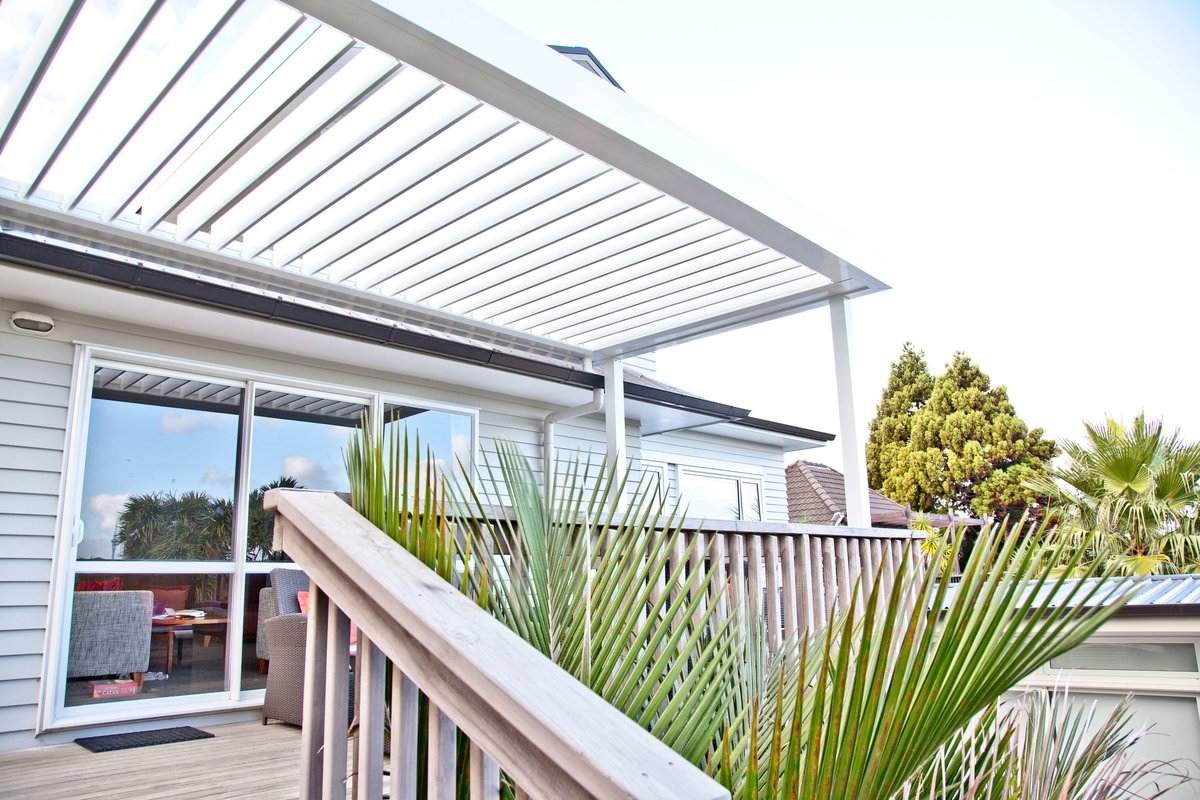 With the new exemptions to the Building Act, many of us are itching to get started on some new building and renovation projects! Spring and summer roll around quickly so now is the time when a lot of Kiwis will be considering sun shading options for their properties, and if they should look to invest in something new, like a louvred pergola so that they're ready for the hotter months.

It may surprise you to know that pergolas were already exempt from requiring building consent! While pergolas don't require building consent to be built in New Zealand, the Building Act states that:
Pergolas are simple-framed and unroofed structures which are often used as garden features. For the purposes of this exemption, pergolas may either be attached to a building or freestanding. There is no limit on their size, but they must not be roofed.
This definition of a pergola is different to what many of us would define a pergola as – most architects and homeowners would class a pergola as a sun shading system which in one way or another will utilise a roof as a form of protection from the sun. Once a roof is added to a pergola, it changes from being classed as a pergola, to a veranda instead.
Recent changes to the Building Act, however, mean that verandas and porches of up to 30 square metres on a ground floor, are exempt from requiring building consent. This is great news for many who are wanting to get underway with renovation and development projects, as they can likely bypass the costly consent process.
Talk to Aurae about a pergola

While the new building consent exemptions can make it easier (and cheaper) to get underway with building a pergola, it always helps to talk to a professional first who can help guide you through the process and choose a pergola design that's right for your project, and your pergola plans.

Here at Aurae, we can supply you with a louvred pergola that will not only provide shade and protection from the elements, but with the right design, a pergola can also add a unique architectural feature to any home. Our pergolas are constructed from powder-coated aluminium so they not only require less maintenance than traditional timber structures, they're also a lot more cost-effective.

Get in touch with us now to talk to one of our louvre specialists, and get your pergola project underway.