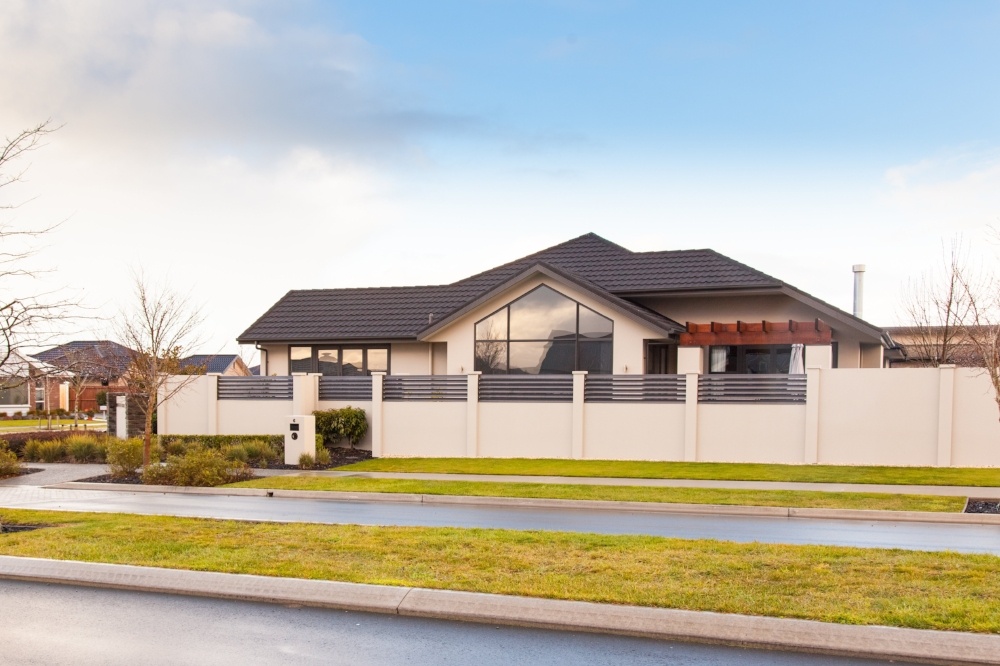 While not all structures in New Zealand need consents to build, they do need to comply with the building code. This ensures all buildings are safe to use and will stand the test of time. While most of the people in our audience already have a strong understanding of the building code, it can be helpful to have a simple version to refer to or provide to your clients to give them a broad overview. This is why we have broken it down into a simple and easy to understand overview as follows.
The building code is broken down into eight categories: general provisions, stability, protection from fire, access, moisture, safety of users, services and facilities, energy efficiency - all of which are described below. While many of these requirements are only really relevant for larger commercial buildings, they are worthwhile to note.



A) General provisions
A1. Classified uses - this section outlines the different types of buildings that are required to comply with the building code. These include:
Housing - where the building (or dwelling) is individually owned and managed.
Communal residential - buildings where assistance or care is provided to the occupants (such as a hostel, retirement village, hospitals or prisons).
Communal non-residential - buildings that provide care or services to users who don't live there (such as a day care centre, public swimming pool, university or cinema).
Commercial - any building that develops, sells, exchanges or stores natural resources, goods, services or money (such as cafes, banks, offices, TV station or library).
Industrial - buildings that are used to extract or convert natural resources, produce goods or energy, and repair or store goods - from industrial processes (such as an agricultural processing facility, power station, sewerage treatment plant or warehouse).
Outbuildings - buildings that aren't intended for human habitation, but are complementary to other buildings on site (such as carports, greenhouses, private swimming pools or public toilets).
Ancillary - buildings or structures that aren't intended for human habitation, but are required to be structurally sound (such as fences, jetties, free standing outdoor fireplaces or retaining walls).
A2. Interpretation - this section provides readers with any relevant definitions of terms or words they may come across in the code.
A3. Building importance levels - this separates buildings into various levels of potential risk if the structure fails, based on how often the structure will be occupied and with how many people. These levels range from one to five, where one covers ancillary buildings, level two covers houses, all the way up to level five which covers major dams and hazardous facilities.

B) Stability
B1. Structure - this section discusses the requirements of a building's load, specifically to keep people and other buildings safe during all potential stresses the building will expect to experience (such as temperature fluctuations, wind, impact, and shrinkage and gravity pressure over time). A building is required to take into account how the use of the building will impact it's stability over time, and what will happen if the building fails.
B2. Durability - this section states that the building must continue to comply with the building code for the duration of it's life without reconstruction or major renovation (but with routine maintenance) - whether it be five years, 15 years or no less than 50 years.

C) Protection from fire
This clause contains a number of sections which all have the objective to keep people safe from injury, surrounding properties and buildings protected from damage, and to facilitate any necessary firefighting and rescue operations.
Firstly, a building must take any necessary requirement to prevent a fire occurring. This includes the use of various materials, proximity of certain materials to appliances, and how certain equipment is constructed and installed.
The second point relates to the potential fire source, where measures must be taken to reduce the chance of a fire spreading from it's source and injuring people close by. This includes considering building materials used, building design (inside and outside), and fire sprinkler systems.
The next is how people would move to safety in the event of a fire, which is closely related to the design of a building. This includes relevant warning systems like alarms, and escape routes like stairs. And while building occupants must be able to safety and easily leave a building, firefighters and rescuers must have easy access to enter a building to effectively do their duty. This includes accessibility to the building, while preventing illness and injury.
And lastly, the structural stability of a building during a fire must be considered. This includes how the building will be supported to ensure occupants and firefighters are safe in the event of a fire, and any adjacent buildings suffer minimal damage.

D) Access
This section discusses how people and vehicles will be moving safely in and out of the building everyday, including people with disabilities and avoiding traffic conflicts between pedestrians and vehicles. Things to consider are stairs (inside and outside), ramps, lifts and escalators.

E) Moisture
This section covers three types of moisture.
E1. Surface water - safely removing surface water to avoid injury and property damage. This includes the installation of effective drainage systems outside and inside.
E2. External moisture - ensuring outside moisture does not damage the building, or enter the building to cause injury or building damage.
E3. Internal moisture - buildings must have the relevant measures in place to avoid mould growing inside from dampness, water overflowing and causing damage to the building or injuring people, and any other damage dampness may cause inside a building.

F) Safety of users
F1. Hazardous agents on site - the requirement to identify and remove contaminants on site, and to consider it could affect the intended use of the building, potency of the contaminant, and the protection of the building system.
F2. Hazardous building materials - the requirement to minimise the risk of building materials injuring occupants - e.g. marking glass so it is visible and doesn't pose as a potential pathway, and if impacted is broken in a way that is unlikely to injure people.
F3. Hazardous substances and processes - the requirement to have the necessary constructs in place to prevent injury, illness or damage to people and other properties, if the building is storing hazardous substances or hazardous processes are taking place (e.g. sewerage treatment plants or the presence of asbestos).
F4. Safety from falling - any place where someone could fall one metre or more should have relevant barriers in place to prevent a fall happening (e.g. bannisters on balconies).
F5. Construction and demolition hazards - the requirement to use barriers and provide safe access ways to a site to avoid injury to people, and damage to surrounding properties.
F6. Visibility in escape routes - if lights in a building fail, escape routes must still be visible to occupants so they can easily find their way out (e.g. illuminated exit signs above doors).
F7. Warning systems - building occupants need to have sufficient and early warnings of an emergency to give them enough time to escape to a safe place (e.g. smoke alarms near kitchens in homes).
F8. Signs - the requirement to provide easy identification of escape routes, building hazards, safety features, and disability access or features.
F9. Restricting access to residential pools - barriers to prevent children under five years of age accessing residential pools unsupervised.

G) Services and facilities
G1. Personal hygiene - the requirement to provide facilities for personal hygiene (e.g. toilets and showers), and ensuring effective plumbing and disposal is in place.
G2. Laundering - the requirement to provide adequate facilities for laundry, including access for people with disabilities and space for appliances.
G3. Food preparation and prevention of contamination - the requirement to provide adequate space and facilities for hygienic storing, preparation and cooking of food in-line with the intended use of the building.
G4. Ventilation - the requirement to provide adequate ventilation to outdoor air, based on the intended use of the building and the maximum number of people to be inside. The ventilation needs to prevent harmful bacteria, pathogens and allergens from growing, and to remove things like cooking fumes, and moisture from cooking and bathing.
G5. Interior environment - the requirement to create an environment with comfortable air temperature, enough activity space for the building's intended use, a safe structure, and accessible facilities for all intended occupants (including those with disabilities).
G6. Airborne and impact sound - the requirement to reduce noise transmission as much as possible between habitable spaces (e.g. between units or offices).
G7. Natural light - the requirement to provide a building with enough natural light and openings to the outside for visual awareness of the outside environment.
G8. Artificial light - the requirement to provide buildings used by people with enough artificial light to navigate safely when natural light isn't available.
G9. Electricity - the requirement to provide safe electricity supply to a building that prevents the risk of fire and personal injury.
G10. Piped services - the requirement to provide hot, cold, flammable, corrosive or toxic fluids safely to and from a building (such as hot water, gas, and sewerage).
G11. Gas as an energy source - the requirement to install gas appliances for continual safe use - with things likes adequate ventilation, steady pressure, automatic cut-off etc.
G12. Water supplies - the requirement to supply water to a building in a way that prevents contamination, and keeps people safe from injury caused by hot water.
G13. Foul water - the requirement to provide adequate plumbing and drainage to dispose of water-borne waste, to prevent illness and unpleasant odours.
G14. Industrial liquid waste - the requirement to effectively collect, hold, treat and dispose of industrial liquid waste, to prevent illness and injury to people.
G15. Solid Waste - the requirement for buildings to be provided with relevant space and facilities to safely collect and hold solid waste before disposal (such as household rubbish).

H) Energy efficiency provisions
This section describes how buildings must be built to be relatively energy efficient when it comes to heating and cooling, ventilation, heating water, and providing artificial light. This can be achieved by using a a building envelope that provides insulation and controls airflow effectively, installing energy efficient fixtures and appliances, considering the environment size and use, and how the natural environment can assist with functions inside the building.
So there you have a basic breakdown of the NZ building code. If you have any further questions about your building design or the code, it's important to contact an expert to ensure you remain compliant and avoid hefty fines. You can also visit the Building Performance website for more detailed information.
If you're ready to get started with your next project, be sure to share your plans with us so we can get the ball rolling.