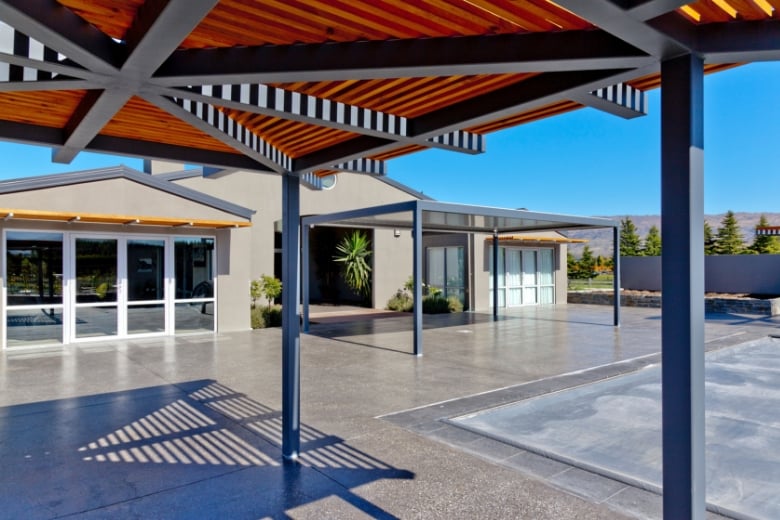 When it comes to enjoying the outdoors, many of us can agree that having a shaded area to relax and unwind in is a great addition to any home. We're lucky that nowadays we're spoilt for choice when it comes to choosing an outdoor structure. Common structures include gazebos and pergolas.
Gazebos and pergolas both serve similar purposes in an outdoor area – to provide protection from the elements and a space for entertaining. Both can be constructed from various materials and come in numerous designs. Though they're similar, they do have their differences.
Here is an overview of each structure, and where they're typically used.

Gazebos
Gazebos are independent fixed structures that provide the public with a place to relax and take in the surrounding areas. They are often found in parks and public spaces – think your local band rotunda. Gazebos are typically round or octagonal, have a fixed roof, and are open on the sides. On private properties, gazebos become more of a feature – something to be viewed and admired. They may feature in a home's outdoor area as a cozy hideaway, or a place to relax and enjoy the garden.
Visit the beach during summer and you will often see mobile gazebos. These are foldable metal structures with a canvas roof that store away into a carry bay. These types of gazebos are very easy to transport and can add a whole new dimension to a family outing or picnic. To be fair these mobile structures probably stretch the definition of a gazebo, but it is the name that the manufacturers use, which is why they've got a mention.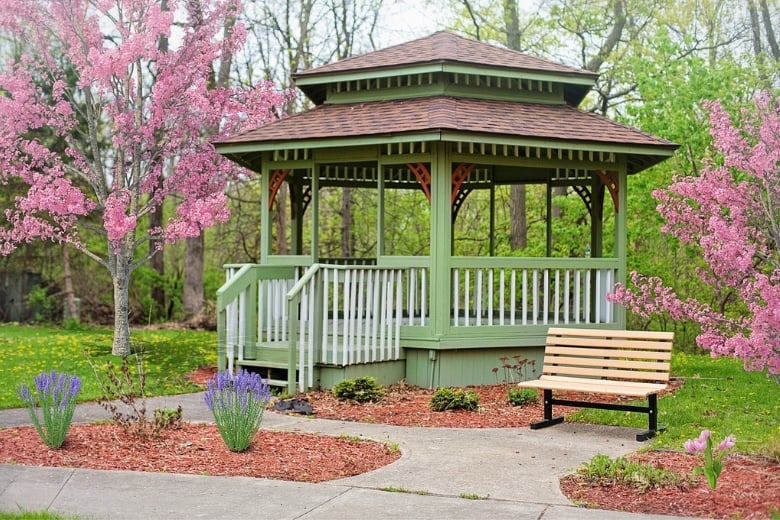 Pergolas
Pergolas are typically constructed over outdoor living areas to provide shelter from the elements, and an aesthetic feature. They traditionally consist of a support structure that is either freestanding or attached to the house, with fixed horizontal members. However in today's automated world, operable louvre roofs often replace the horizontal members to give the homeowners maximum control over their outdoor area.
The pergola structure supports the horizontal members, or louvres, that act as a canopy over the window. This helps to keep the house cool and protect the internal furnishings as well as adding a nice external feature.
Aluminium pergolas in particular are great for coastal regions due to their hardiness and durability, so ideal for many New Zealand homes. Aluminium is a versatile material and can be used in a variety of ways which includes variation in louvre blade shape, having the louvre blades fixed or rotating, fixing details and variations in the overall design structure.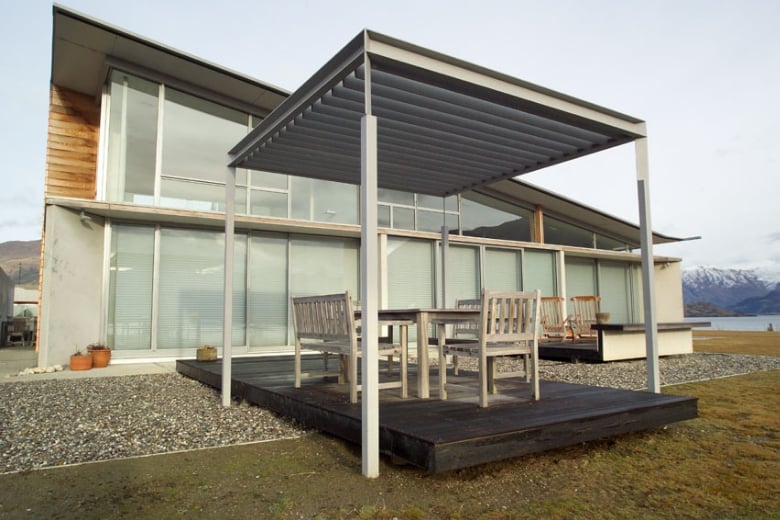 Overall, gazebos and pergolas are primarily used to provide protection from the elements, for aesthetic purposes and to create space for outdoor entertaining. Aurae design, supply and install a range of louvre and façade solutions, including pergolas.
Considering a pergola for your home or next project? Contact us to make an enquiry and we'll help you get the ball rolling.
We're lucky enough to work on some amazing projects across New Zealand. To view some of our recent work, download our free brochure by clicking the button below.