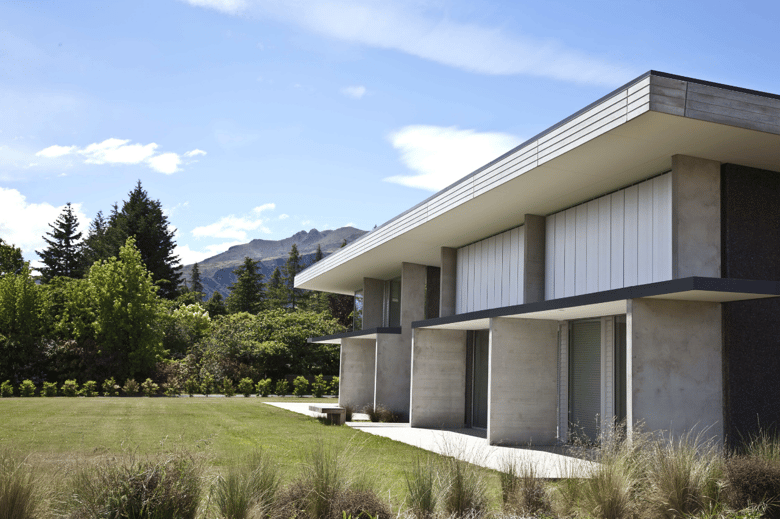 As louvre specialists we design, engineer, manufacture and install a range of different louvre and façade products to make houses look good. We often get asked about our range of operable louvres, and particularly motorised louvres.

From 'are motorised louvres weatherproof?' to, 'can a rain sensor be added to my motorised louvres?', there are a number of common questions we get asked, as well as dozens more which surprise even us! Read on to find out more about motorised louvres as well as answers to commonly asked questions.
What are motorised louvres?
Motorised louvres are a more contemporary version of traditional louvres. While they are still used to provide things like shade and privacy to the exterior of a property, the louvre blades are operable. This means they can be rotated to let the sun in, or closed off to provide shelter from the elements. Rather than limiting louvres to being 'open' and 'closed' many are able to sit at any point between, giving the user complete flexibility.

Motorised louvres are a clever way to take control of your outdoor living and provide flexibility to enjoy your living spaces in any type of weather. Motorised louvres are simple to operate and can be easily adjusted with a simple switch mechanism.
Benefits of motorised louvres
There are many benefits to motorised louvres. These include:
Control over external conditions
If you live in New Zealand you'll know that we're prone to experiencing four seasons in one day! Having a system in place that allows you to easily open and close louvre blades at your leisure can go a long way in improving the use of an outdoor area if used as part of the roof of an awning, pergola or outdoor room. A motorised louvre roof can allow you to enjoy something as simple as your morning cuppa outside in any weather.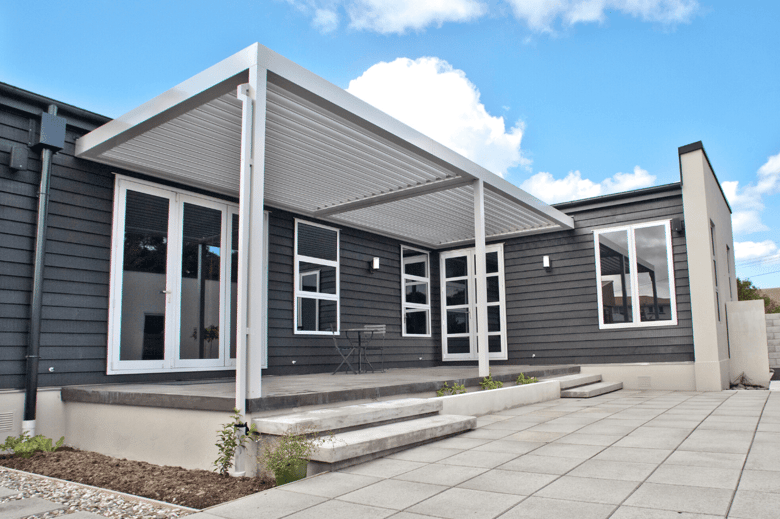 Motorised louvres allow the owners of this property to open or close their outdoor roof whenever they require.
Automation
As technology advances more and more each day, people are looking for ways to automate what they use the most in their daily lives. Being able to open and close louvre blades at the touch of a button is an appealing option for any homeowner. Not only does it make operating the louvres simple, but it also adds a touch of fascination that is sure to impress.
Energy saving
If added to the windows of the side of a property, motorised louvres can be a great way to maximise a homes energy efficiency and save on power. This is because opening and shutting them can be about far more than simply letting in a certain amount of light – it can also help you make some real savings. By having the option to easily open up the louvres and increase ventilation and natural light or close them to shield rooms from glare and heat, you can regulate the temperature and lighting of your home without the constant need to have a heating, cooling or lighting solution running.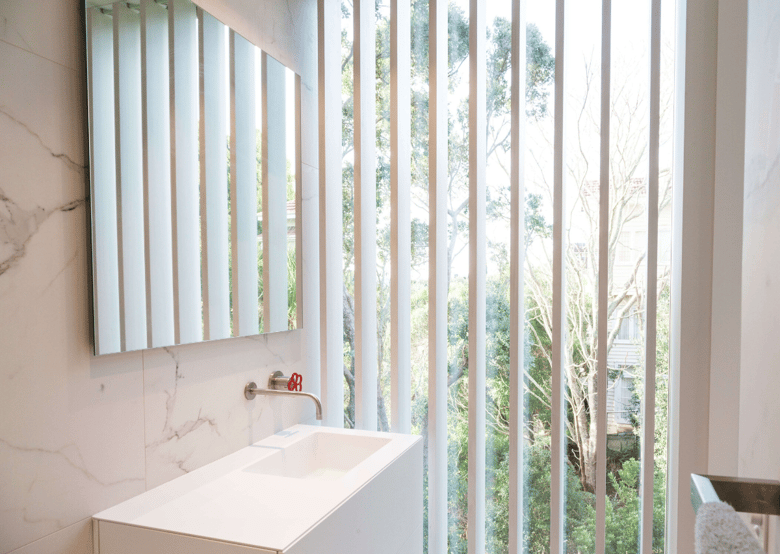 Motorised louvre blades make this property even more energy efficient.
Common motorised louvre questions
As motorised louvres are newer to the market than something like fixed louvre blades, there are still questions surrounding how they work, and the extra functionality they can bring to a property. Here we look to address a few of the most common questions.
Do motorised louvres last?
As long as the louvres are installed properly and made from the right material there is no reason why they shouldn't last, and provide you with years of enjoyment. Like anything with moving parts though, some up-keep will be essential so that the louvres continue to function at a high standard.

So that you get a good amount of use out of your motorised louvres, it's also vital that they are made from a material that is especially suited to the sometimes harsh outdoor conditions we see in New Zealand. Aluminium is a versatile material that is very durable. There's also the added bonus of it being resistant to coastal conditions making aluminium louvre blades a great choice for the bach, or a coastal home.
Are motorised louvres weatherproof?
As a product that is primarily used on the exterior of a property they are most definitely weatherproof! 150mm x 50mm side rails can also be added to make the louvres more functional and so that all motors and electronics are concealed away nicely, so no wires will be exposed.
Can I retrofit them onto my house?
While we always say that any louvre application is best suited to a new build, there are some cases where motorised louvres can be retrofitted to older homes. If you have an older property and are wanting to add motorised louvres to the exterior, it's always best to get an expert to come and evaluate where you would like the louvres added, and to see if this would be appropriate.
Can a rain sensor be added?
Often temperamental weather conditions can mean that sometimes you will need to close your motorised louvres at the drop of a hat – particularly so in the case of opening louvre roofs that protect weather-sensitive items such as outdoor furniture or plants. Luckily rain sensors can now be added to opening louvre roofs meaning as soon as it starts raining your louvre roof will automatically close leaving you nice and dry! A very handy feature if you can't remember whether you closed the roof before heading out and experiencing a sudden downpour.
Aurae motorised louvres
At Aurae we offer a number of louvre products to make sure our clients have the perfect louvre solution for their home or project, this includes motorised louvres. Our motorised louvres provide the ideal shading solution for those who want ultimate flexibility. They allow occupants to alter shading as needed, and are especially convenient for large areas of louvre shading, or systems in difficult to reach places.

Our range of motorised louvres come in three different blade profiles giving you a lot of choice when it comes to choosing what will work best for your property. You also have the option of adding side rails so that all motors and electronics can be concealed away leaving the louvre blades to be the star of the show. Our range of louvre blades are also available in powder-coated or anodised finishes. Find out more about our range of motorised louvres here.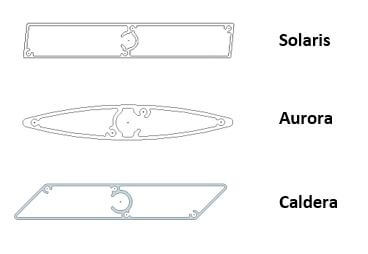 The Aurae range of louvre blade profiles.


View some of the louvre projects we've worked on to get inspiration for your next project – download a free copy of our projects brochure by clicking the button below.