The imagination of the architects and builders we work with results in us having the pleasure of working on some truly amazing projects. From terraced housing developments to private estates, we've helped large and small projects stand out with outstanding louvre designs.
Instead of keeping these stunning projects under wraps, we've outlined a few of our favourite louvre projects below to help get you inspired for your next project.
If you are an architect or builder, read on to find out how you can add value to your projects using aluminium louvres.

Buckley Development, Hobsonville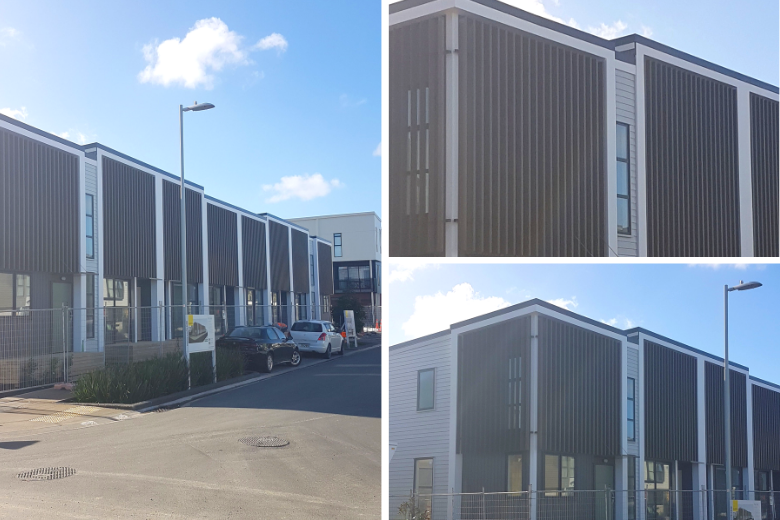 The Buckley development is a terraced housing project in the fast-growing suburb of Hobsonville in Auckland's North West. This development consists of affordable units but needed an extra element incorporated into the façade, to make them stand out from the multitude of terraced houses on the street. The answer – Aurae's clasp bracket fixed Caldera 150mm louvre blades.
The louvre blades are fixed on an aluminium support frame and run the full height of the first level down the street elevation. The end result gave the aesthetics of the houses a remarkable boost, and helped them to really stand out. When kerb appeal matters there's no solution quite like designer louvres.

Penihana Development, Swanson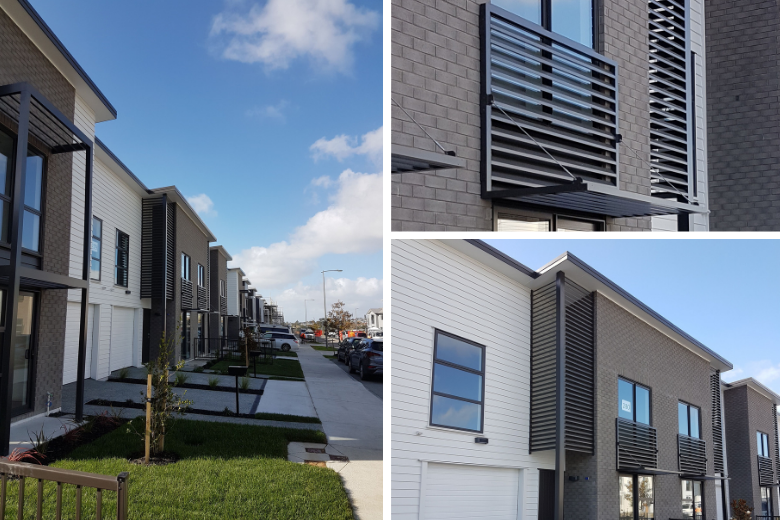 In the foothills of the Waitakere ranges and close to beautiful native bush and famous beaches, the Penihana development is one of Auckland's newest suburbs. It is a medium density residential development near the Swanson Railway Station. These terraced and standalone homes needed external features to provide some style, and make the homes attractive to potential buyers.
Aurae was engaged to provide several aluminium screens, pergolas and canopies. The result gave the properties excellent street appeal and striking aesthetics. The use of aluminium will keep maintenance to a minimum, and ensure these houses look great well into the future.

Hills Residence, Arrowtown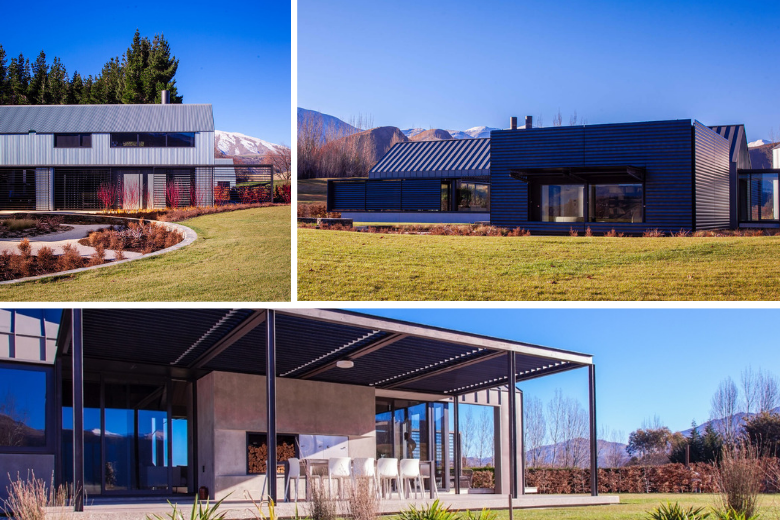 Located in the Southern Alps just out of Arrowtown, the Hills residence remains one of our favourite projects. It is an impressive architectural masterpiece with extensive living areas, a golf course, wine cellar, theatre, and more.
The brief was to completely clad the media room in motorised louvres that would conceal all the structure when closed. They also required a 4 panel operable louvre roof, and 7 panels of operable louvres to be designed and fitted to other areas of the lodge.
Utilising the Aurora 150mm rear pivot system, we designed and engineered the entire louvre structure. The result was a big success, with the whole façade transforming with the touch of a button.
Aluminium louvres can deliver significant functional benefits, as well as aesthetic value to properties. If you are designing a property and want to find out how louvres can make your project stand out, contact the Aurae team.

Want to see more of our work? Get your copy of our projects brochure by clicking the button below.