Whether you need street appeal or practicality for a home, louvres can be used in many versatile ways. With new builds in particular, the options are almost endless for the different ways that louvres can be used – from aesthetically pleasing designs to sun shading and privacy.

We've covered five common yet effective places that louvres can be used on the exterior of a home. Get inspired and see how you could use louvre blades for your next project below!
1. Outdoor rooms and entertaining areas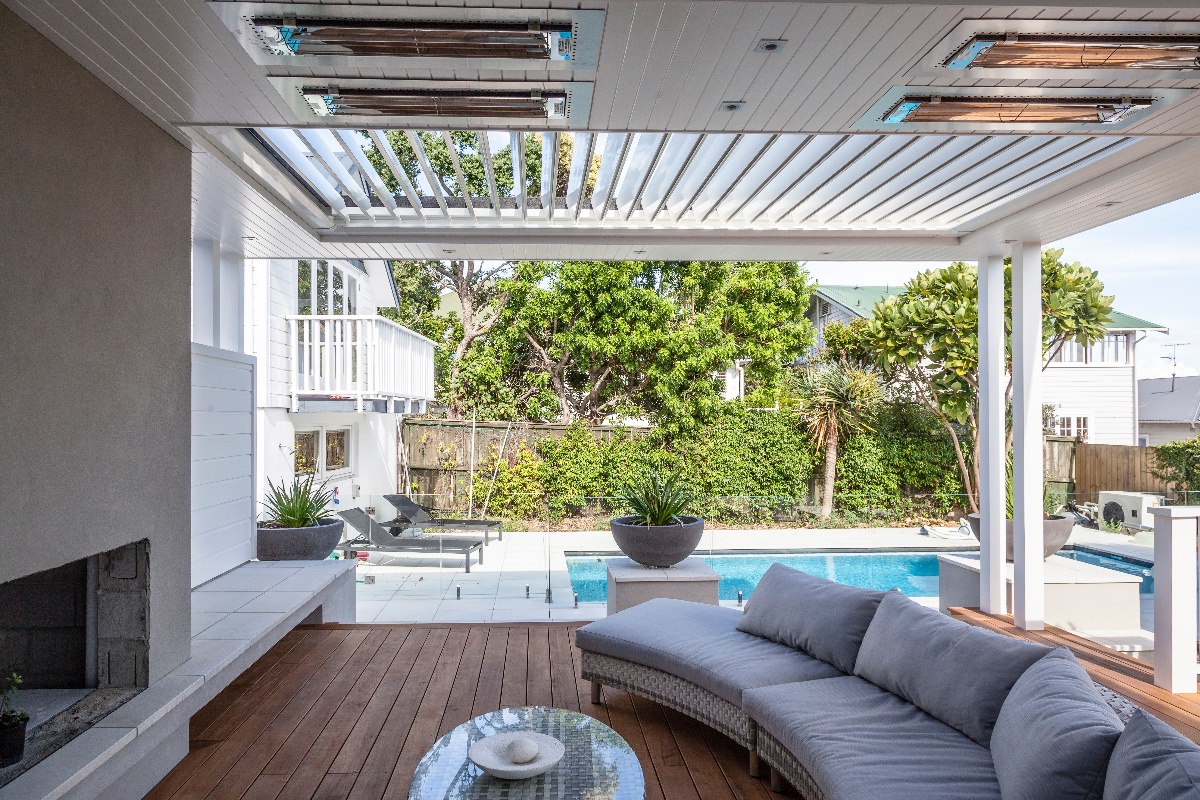 There's nothing better than being able to enjoy an outdoor entertaining area all year round which is why many homeowners now opt for practical 'outdoor rooms' for their properties. Defining an outdoor room is fairly simple as it's simply a covered space (sometimes enclosed), that is an extension of a home or living space.

With an often mild climate here in New Zealand, an outdoor room can make the perfect addition to a property almost anywhere across Aotearoa. It will create extra usable space that can be utilised at any time of year. And with the addition of an outdoor fireplace or heaters for those colder nights, you really can relax in your own backyard, in any season! Add some roller blinds and lights and you'll have the perfect outdoor entertaining area for friends, family and guests.

Louvre blades can also make a perfect addition to an outdoor room, particularly when they are utilised in an opening roof or free-standing pergola. Simply close the louvre blades when unfavourable weather like rain sets in and you can still enjoy your outdoor area. Better yet, motorised louvres can be fitted with rain sensors which means that the louvre blades will close automatically!

View our range of opening louvre roofs >
2. Privacy and sun shade for exterior windows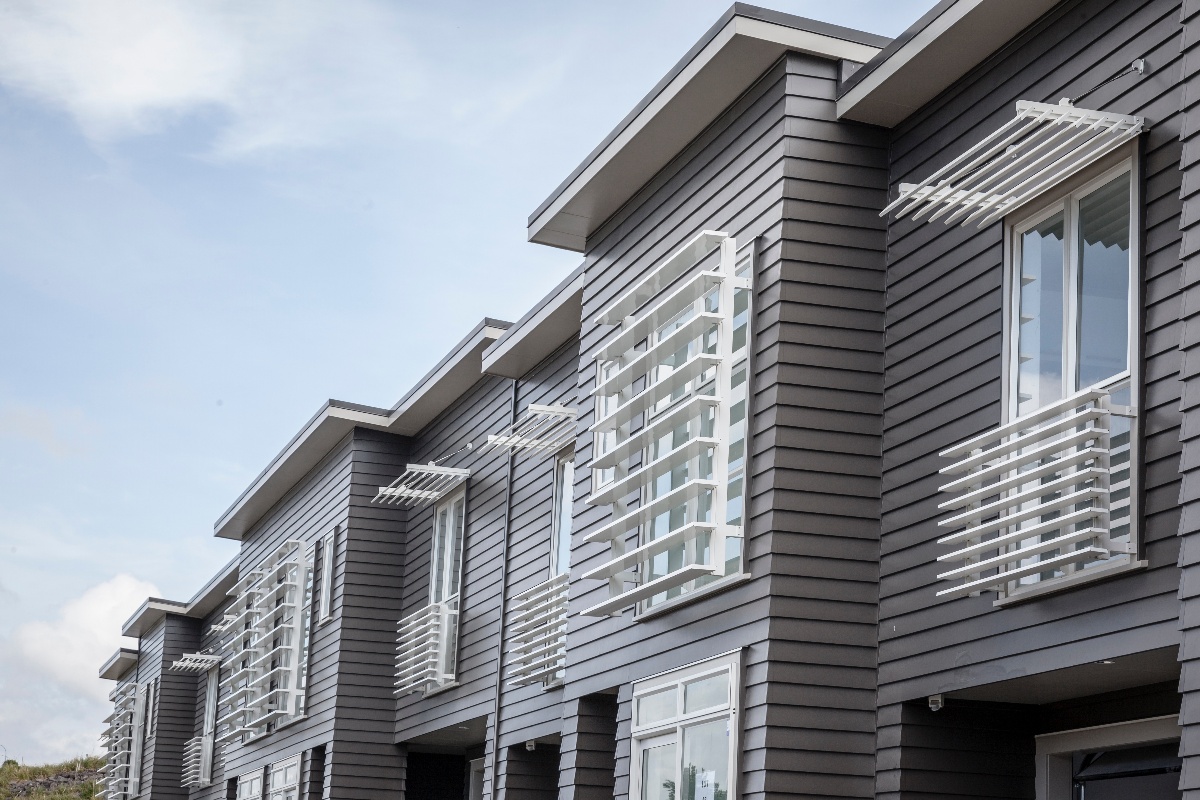 With new sub developments and housing blocks popping up in many of our main centres, privacy can now be hard to come by! Privacy is what many of us want, however we also don't want to compromise our views and the added benefits that windows provide, like ventilation and natural heating and cooling. What's the answer? Fixed louvre blades.

Fixed louvre blades can be added to the exterior of windows in things like living areas and bedrooms. They add some extra privacy, without blocking off windows (or any potential views) entirely. And with multiple different finishes and powder-coat colours available, they can be easily matched to the exterior of a building.

Another benefit that fixed louvres provide is their ability to provide sun shading on those sunnier days. Perfect for homes that get a lot of all day sun, and where having access to shade is important.

View our range of fixed louvre blades >
3. Street appeal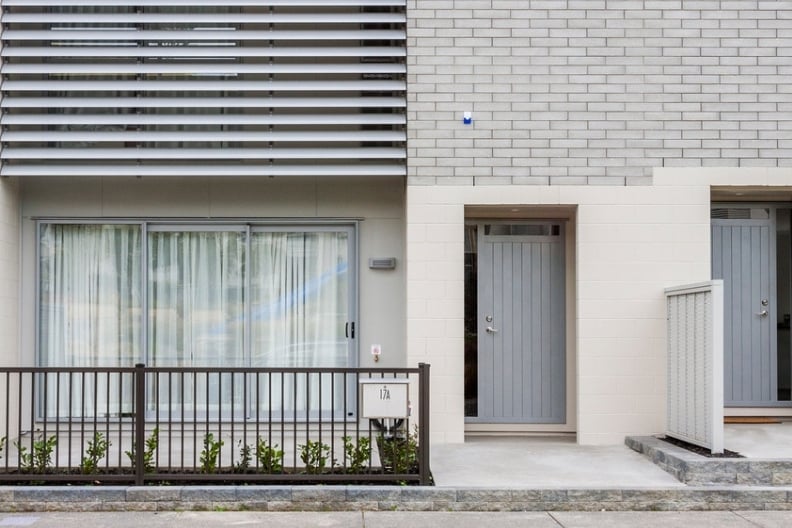 New builds are a popular choice for many due to the freedom building from scratch allows and the different design choices available. With many new houses being built it can help to have a design feature that will make your home stand out from the crowd (and the rest of the houses on the street).

Louvre blades are becoming a common fixture in facade design as they're an easy way to increase the aesthetics of a property. Simply add them to the front of a property and they will instantly add a unique architectural feature. Use louvre blades to cover windows or utilise a fixed louvre pergola to really make a home stand out. Powder-coat the louvre blades in a contrasting colour and you're sure to have a design feature that adds to a home's street appeal.

View our range of louvre blades >
4. Decorative privacy screens and gates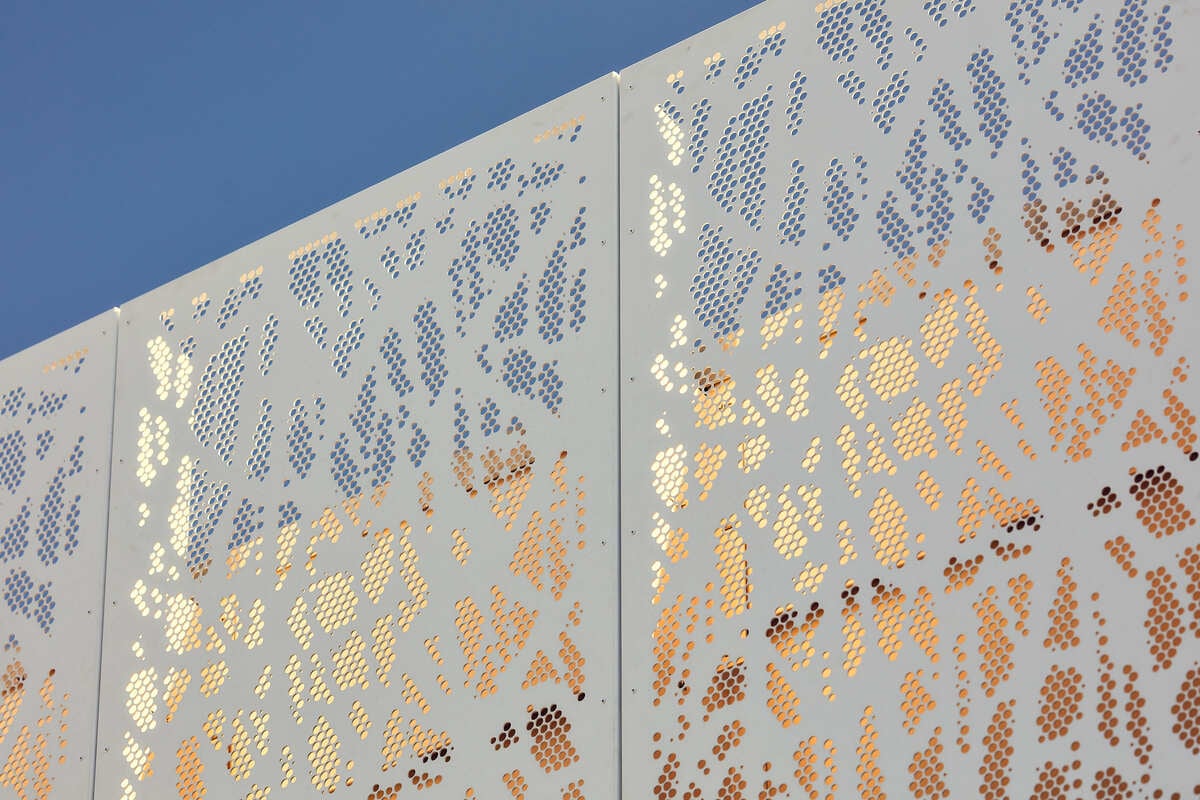 Just like you can add a design feature to the exterior of a home, there's no reason why you can't also make something like a fence or a gate look good too.

Decorative privacy screens and gates are becoming common fixtures for modern properties as they give homeowners a unique way to add a boundary line, pool fence or even a gate. Perforated screens are growing in popularity as they're a cost-effective and creative way to achieve this.

Our dapple perforated screens are a fantastic option for those that wish to get creative with their privacy screens in particular. All perforated screens in the dapple range have been thoughtfully designed to showcase and enhance sunlight. The dapple range is also unique as each perforated screen has been rigorously tested using a one to one model in a wind tunnel, for your peace of mind. This ensures that you know how your decorative screens will hold up, even in the windiest of cities!

From different patterns and textures to custom designs, a dapple screen is an excellent choice for even the most intricate designs.

View the dapple range of perforated screens >
5. Conceal a room or living area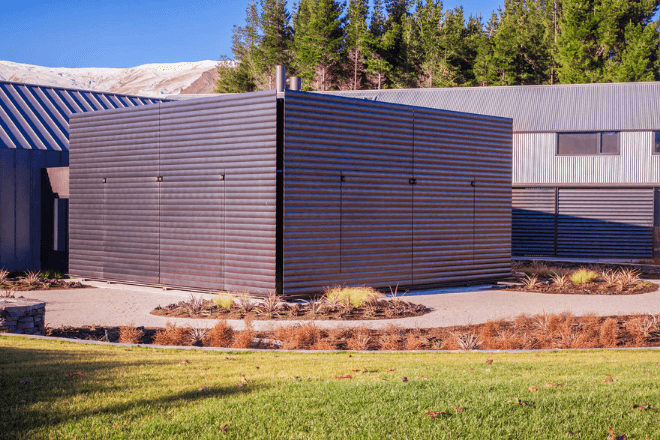 Looking for something more custom for your new build or project, that has the ability to conceal a room or living area? Motorised louvres and sliding louvre shutters could both be suitable options.

Sliding shutter systems have long been recognised as an effective way to block out an entire window or living area. As the shutters are on sliding frames, this solution is also very versatile leaving you to open or close off an area, at your leisure. This is a fantastic solution for homes that may be vacant for long periods of time like a holiday home – simply lock and leave!

For a more bespoke system, motorised louvres paired with our rear pivot louvre system have the ability to create something truly mesmerising. They can be used in various applications like closing off media rooms as the rear pivot action means that the louvre blades are rotated, without a perimeter frame. Check out the rear pivot system in the video below!



Learn more about this project >

There you have it, five simple and effective places that louvre blades can be used on the exterior of a property. Maybe you're considering some of these ideas for your next project?

For more information on the louvre ideas mentioned in this blog, just get in touch with our team here for free design advice. They can help you decide which application and louvre blade is best for your project, and the requirements of the build.

To view our extensive range of louvre blades which includes sizing and profile details, just download the free brochure by clicking below.