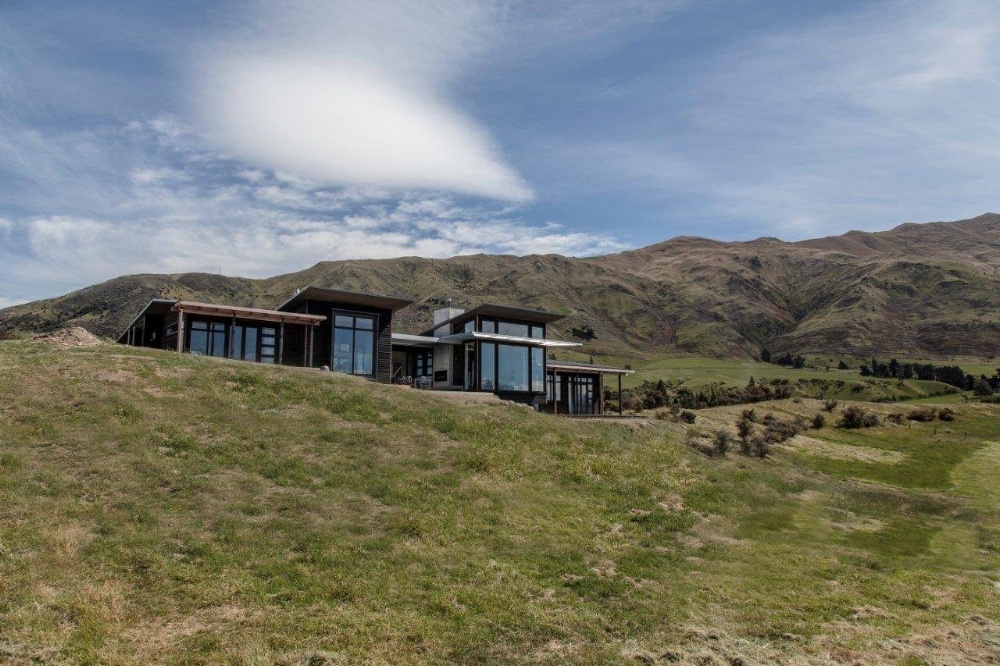 When designing and building a home, it's important to consider how the occupants will be using a space. Designing to accommodate for this includes the consideration of a number of factors, including space, number of occupants, style of home, location and more. It's also important to ensure the house is made a home, and suits the occupants lifestyle - not only in its performance but also in the way it looks.
Traditionally, designing for performance and visual aspects of a home were quite separate. But with a growing focus on sustainable home design, these two elements are more commonly being brought together to save resources, cost, and build time.
This blog showcases seven different ways you can improve a homes functionality, while providing striking architectural features at the same time.
1. Louvres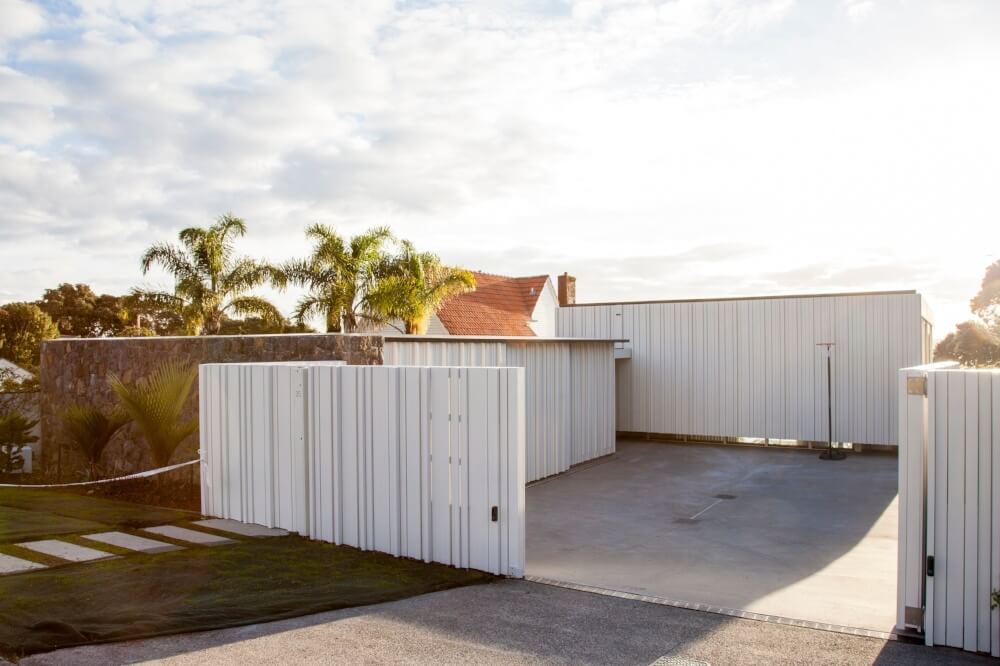 Using louvres on a home can not only provide a great architectural statement, but can also offer a number of different functions. They are often used over windows and doors to regulate sun shading and airflow, but many designers are now using fixed louvres to create partially shaded or private walls on building exteriors and to provide a unique statement.

The below example of a home in Japan uses an entire wall of fixed louvres to provide privacy to the occupants, without enclosing them into a fixed space. It also gives the home a unique look and feel that catches the eyes of people passing by.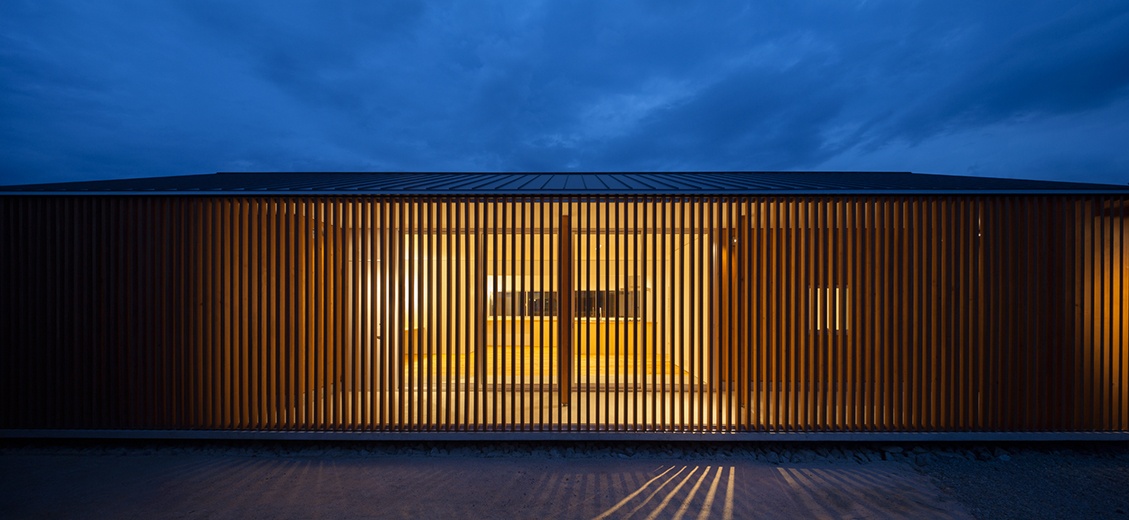 Motorised louvres give occupants the ability to adjust the level of shading, privacy or ventilation (or other functionality) as required. This can also be a better option if you don't have the ability to optimise the orientation of the building, but still need a functional solution that can be tailored to various needs at different times.


2. Perforated screens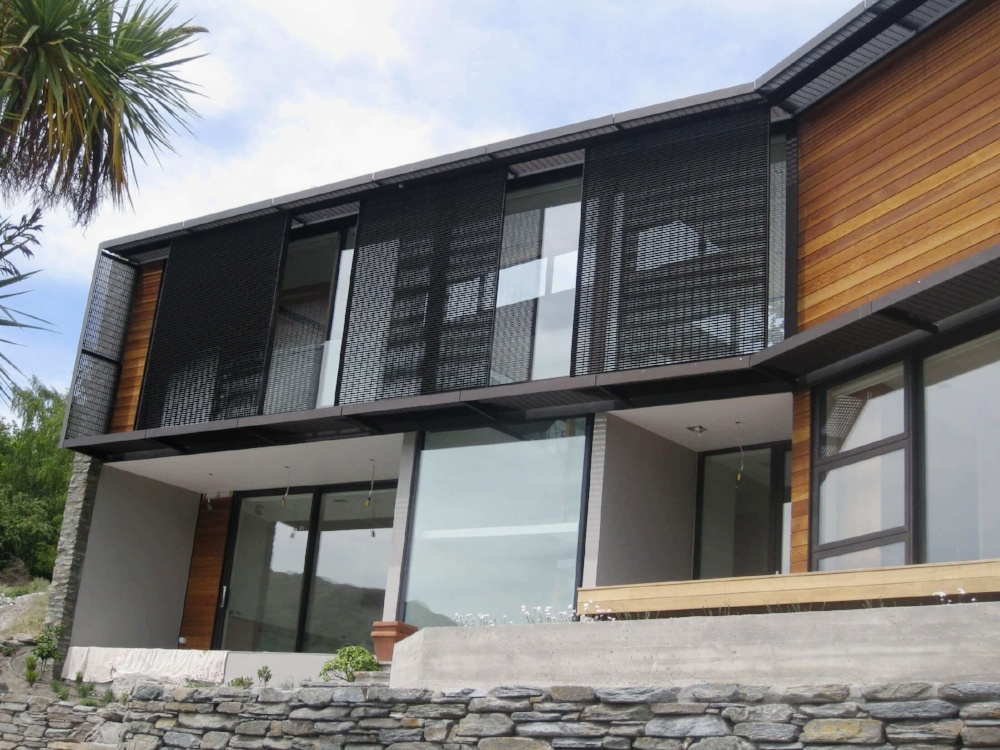 Perforated screens are another way to provide some level of shading, privacy or ventilation for homes while creating a unique feature. Screens have the ability to be adjusted by occupants as needed by being motorised or put on tracks, providing further functionality for the home. Many designers also use perforated screens to create playful patterns that are reflected when used for sun shading.
The example above shows a home in Queenstown that used motorised perforated screens to provide some sun shading as needed, without fully obstructing impressive views of the lake. Another example below shows how fixed perforated screens are used to provide privacy from neighbours and ventilation into the building.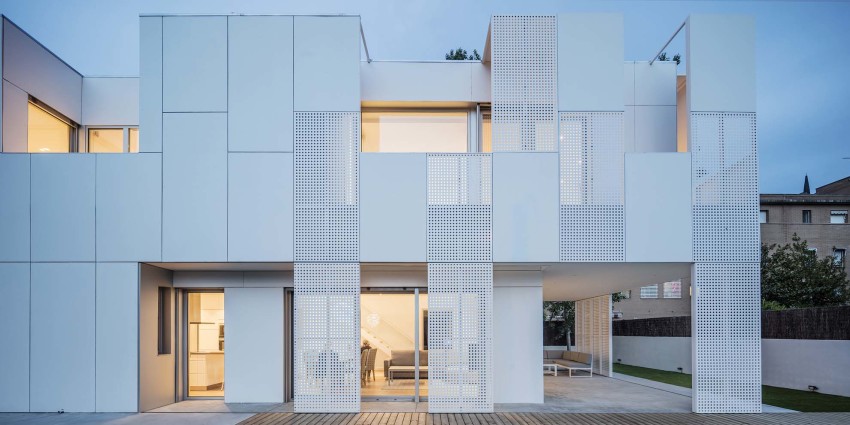 3. Window shading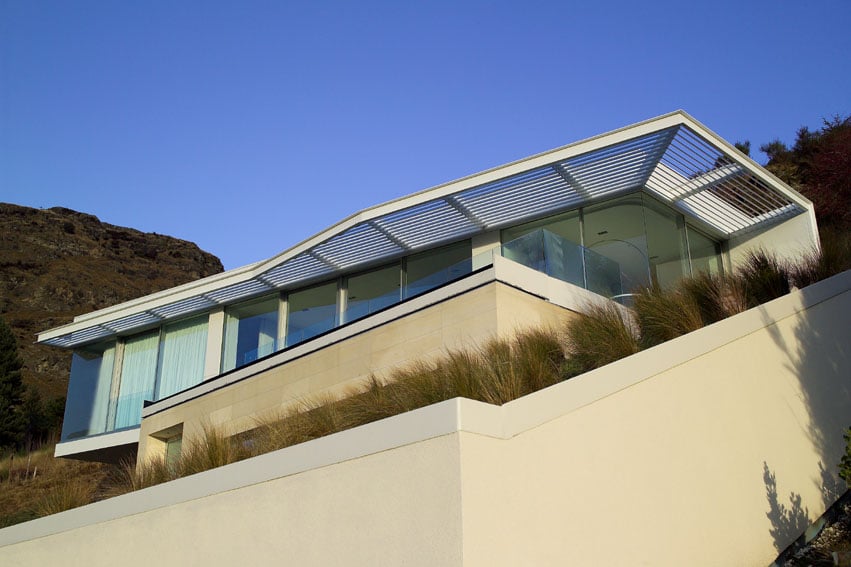 Gone are the days of boring window shading. Window shades these days can incorporate a variety of materials and forms to create a simple but striking statement on a home. This is also a great addition to an existing home, that is looking for a cost effective way to provide more shading. The use of window shades is also a simple and effective way to reduce energy consumption of a home during warmer months, as they take on less solar gain.
The example below of a housing block in Santa Monica uses various dimensions for window shades to cater for sunlight at different times of the day. This lessens the need for air conditioning which can be quite expensive, and creates a unique facade for the building.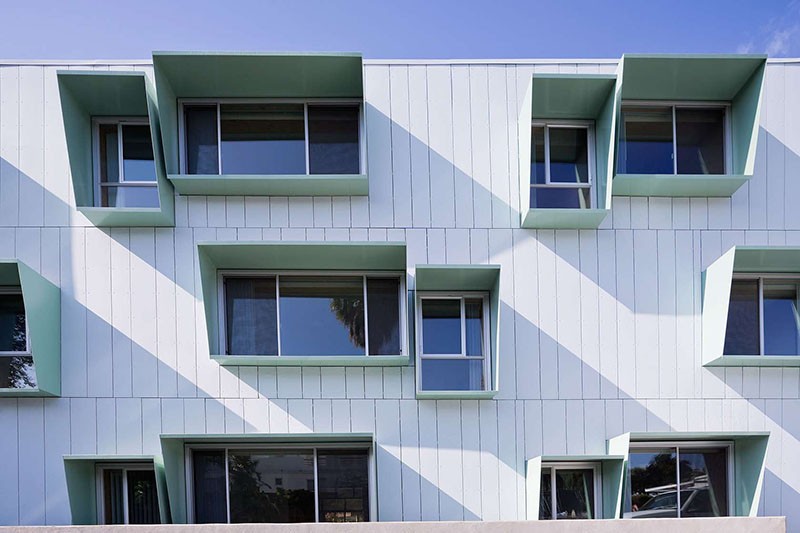 4. Bi fold shutters and doors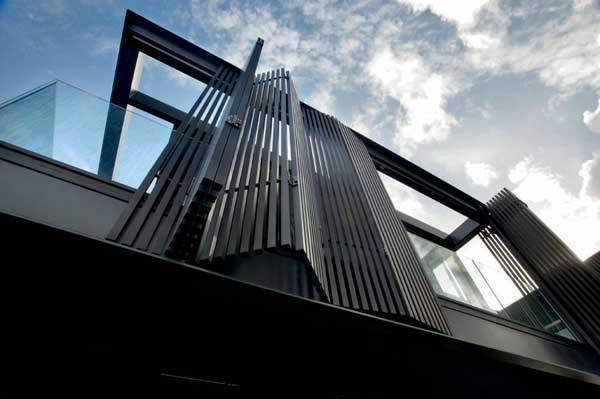 Bi fold shutters are the ultimate solution to creating a true indoor / outdoor room. By having the ability to be tucked away neatly when not needed, they provide occupants with an extended room without being in the way. And depending on the material and design chosen, they can act as a truely striking feature when extended.
Take the above example in Australia. The home features louvred bi fold shutters on the outside edge of the bedroom balcony, to provide privacy and sun shading when needed and a modern architectural statement. The occupants have the option to open these shutters to extend their room beyond the balcony and make the most of the exceptional beachfront views.
5. Combining elements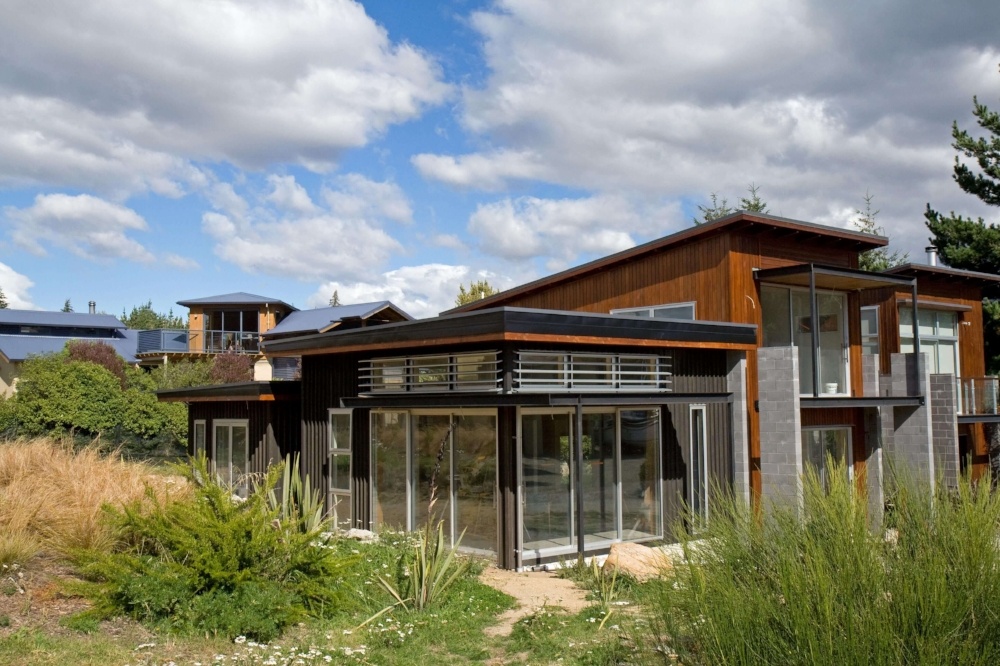 Using a variety of materials is rising in popularity - for more than one reason. Combining the use of natural elements provides a modern but earthly look, but also makes use of materials that perform a variety of functions. For example, using concrete on some areas of a home can help to insulate the building better, while using steel on other parts compliments the design but reduces cost and installation times.
To successfully use a variety of materials, it's important to consider the surrounding landscape, occupant needs, climate, budget, and character of the area. The example below of a home in France uses timber louvres to mimic the surrounding landscape, and provide privacy and shading for the occupants inside. This is complimented by steel to give the home a modern, low maintenance facade.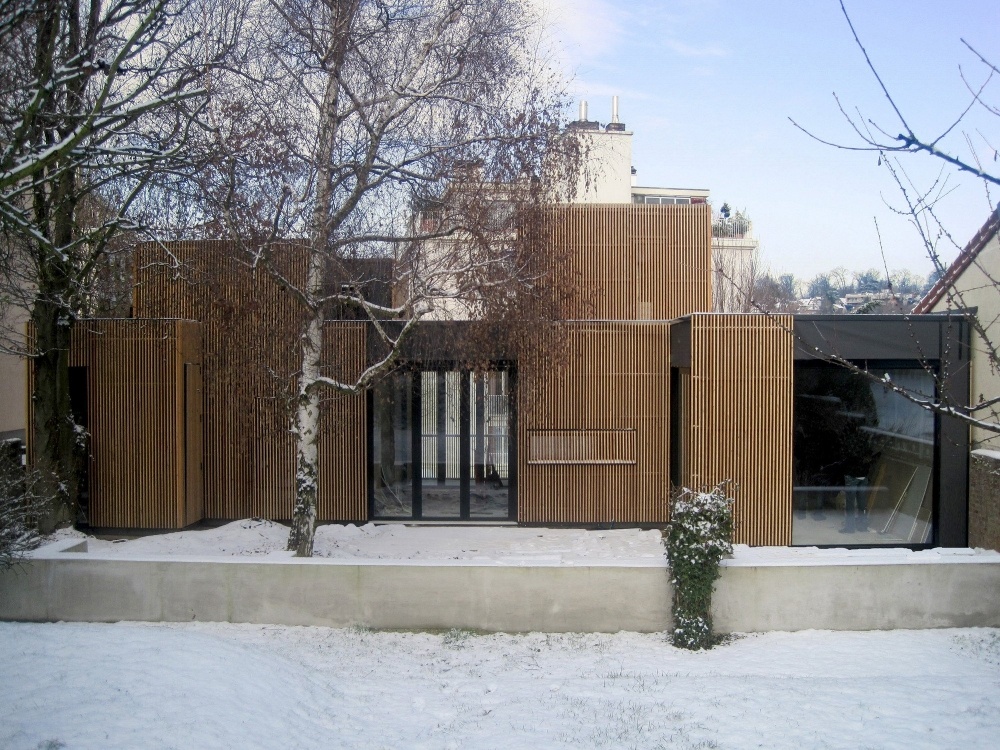 6. Indoor courtyards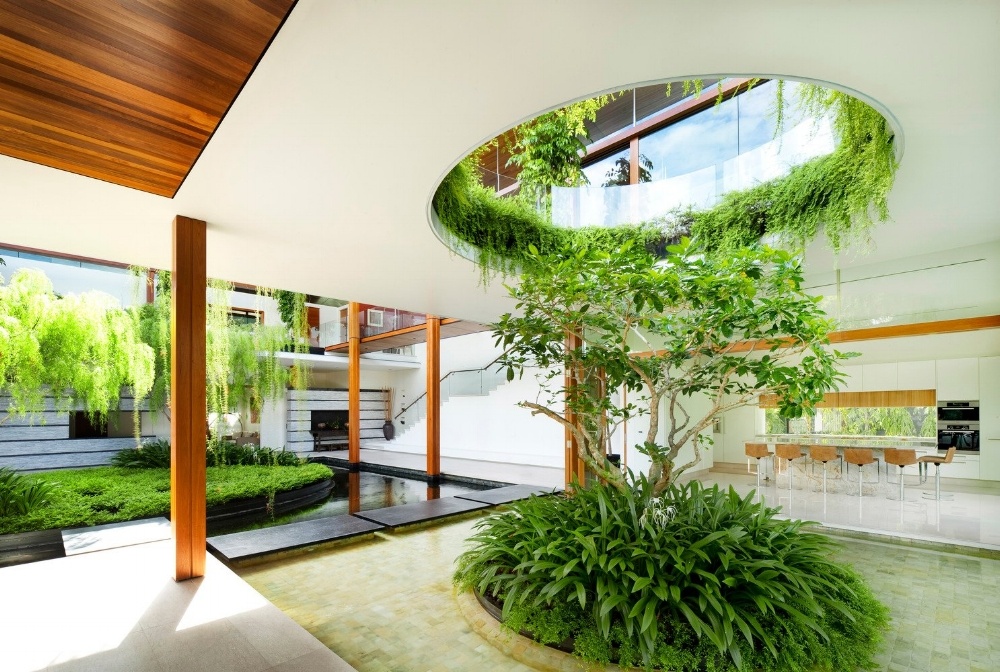 Bringing the outdoors in has been shown to provide many benefits to occupants. By using more green or natural elements inside, people are feeling more connected to nature - even in heavy urban areas.
One way to incorporate more nature indoors, is by creating an indoor courtyard. By having an indoor courtyard, occupants have a connection to nature from various surrounding points in the home. It's also a great way to allow for some outdoor space when there is no possibility of creating one outside of the homes physical walls.
The example of a home in Singapore above makes the most of the humid climate to create more natural elements in the dense urban environment that surrounds it. The open spaces and incorporation of nature also encourage interaction between occupants.


7. Outdoor rooms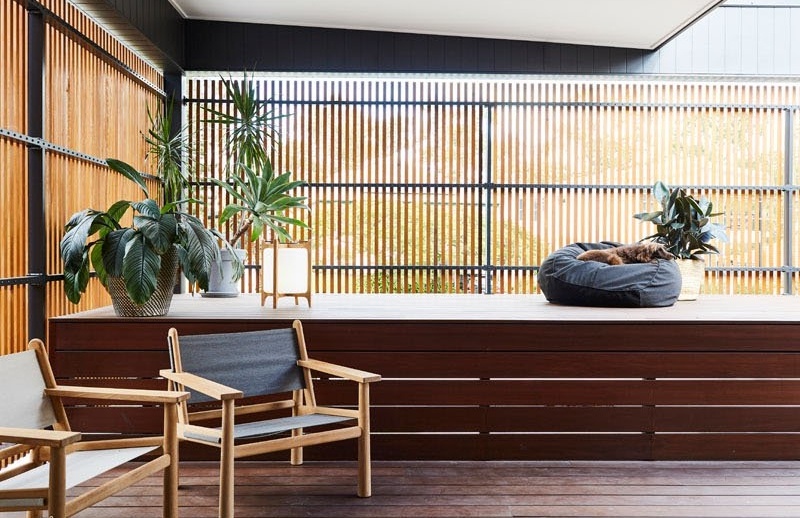 For those who want to maximise time spent outdoors, creating an outdoor living area is ideal. By utilising an outdoor space that can also be covered and protected when weather isn't great or when privacy is needed, you can maximise the functionality of open plan living. Outdoor rooms can also add significant value to a property, due to the versatility of the space and the potential for an extended floor plan.
The example above showcases a home in Queensland that makes the most of a veranda at the front of the house. Using louvres, the area is provided with privacy and sun shading so the occupants can enjoy the extra space off the main bedroom year round. You can get more inspiration for unique outdoor rooms here.
Looking for unique louvre and screen solutions for your design? Download Aurae's latest style guide to get some inspiration for modern louvre and facade design.