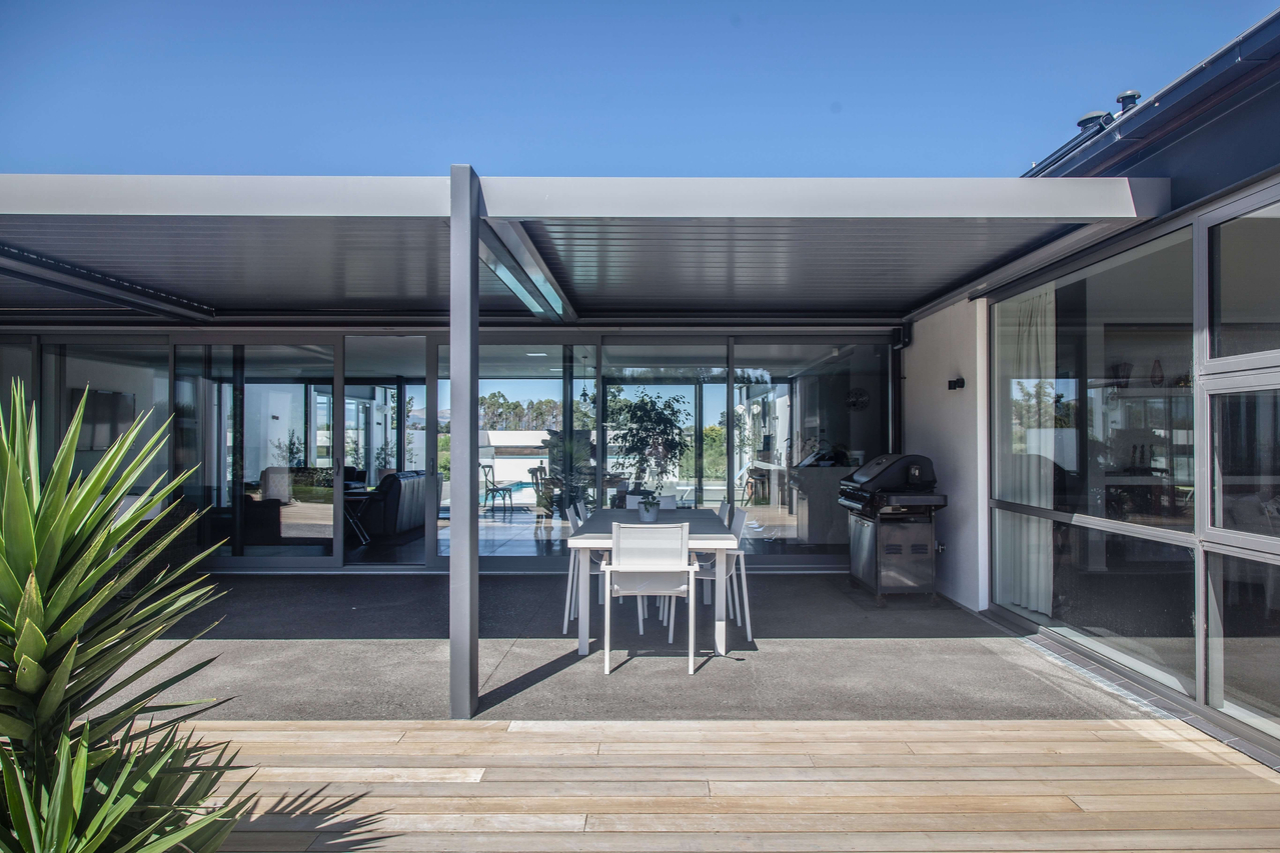 Keeping yourself and your home cool over summer can be challenging. At the peak of summer, temperatures can reach over 30°C in some parts of New Zealand and with particularly strong UV rays, having a shaded area at home where you can get out of the sun is very important for a lot of Kiwis.

There are also many other benefits to adding a bit of shade to the outside of your home which include ventilation for added cooling as well as saving on power bills. In this blog we'll cover the benefits of adding sun shade to your home and the Aurae products that can help you achieve this.
Sun protection
Ever felt like you've got too much sun after spending an afternoon enjoying your own back yard? You're not alone! Sun stroke is surprisingly more common than you think but is something that can easily be avoided with the use of a sun shade system.

Opening louvre roofs are a great way to add some shade to your outdoor area and are an easy way to protect yourself and your family from the sun. They can be added as an extension to your home so perfect for that deck out the back, and ideal as a home improvement project! Many louvre systems also offer the convenience of being electrically operable so you have the convenience of closing off the louvre blades to get out of the sun or opening them up to let in the cool air.
Indoor-outdoor flow
Adding a sun shade system to the exterior of your home is a great way to bring the indoors outside and extend your living area, giving you even more space to relax and unwind with loved ones. A sunshade system like an opening louvre roof or a pergola can be added to a home to achieve this. They're particularly good for those people that like to entertain as they provide some much needed extra space.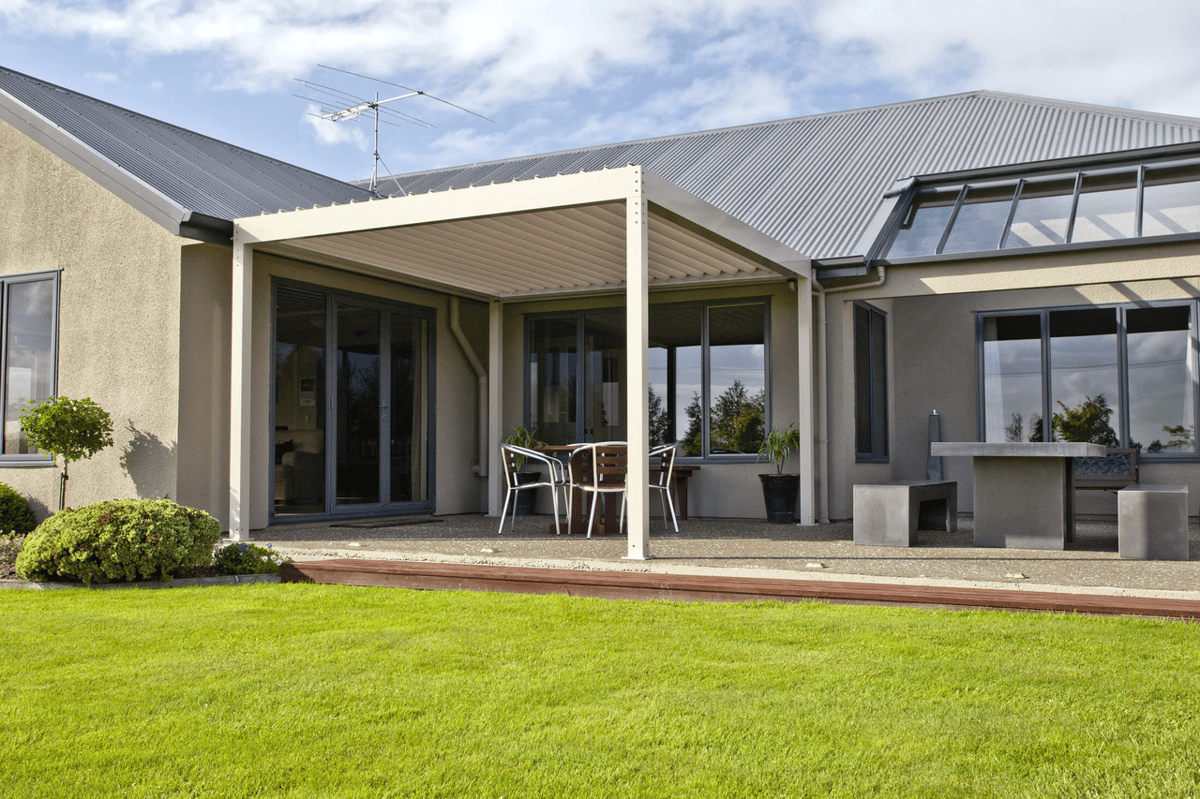 A pergola is not only practical for this home, but also extends their living area.
Lower electricity bills
Find yourself sitting inside with the fan on high when it's hot, just to stay cool? This may seem like bliss at the time however it's probably driving your power bill up quite a bit! Adding things like fixed louvre blades to the outside of your home will not only keep the sun out but will provide extra shade so that your home stays nice and cool.

Fixed louvres can't be added to an existing house as the added weight of the louvres requires supporting walls to be reinforced but they are the perfect thing to plan into a new home build. You can choose from automatic and manual systems to keep the sun from streaming in through windows while ensuring you don't lose the view.
Make your house look good
Sun shading systems are no longer just about practicality, they can also offer a unique architectural statement to your home. Depending on the look of your home you may want to add a free-standing pergola for a more traditional feel or perhaps you're working on a new build? Fixed sun shade louvres can be easily attached to most new properties and can really add a bit of wow-factor!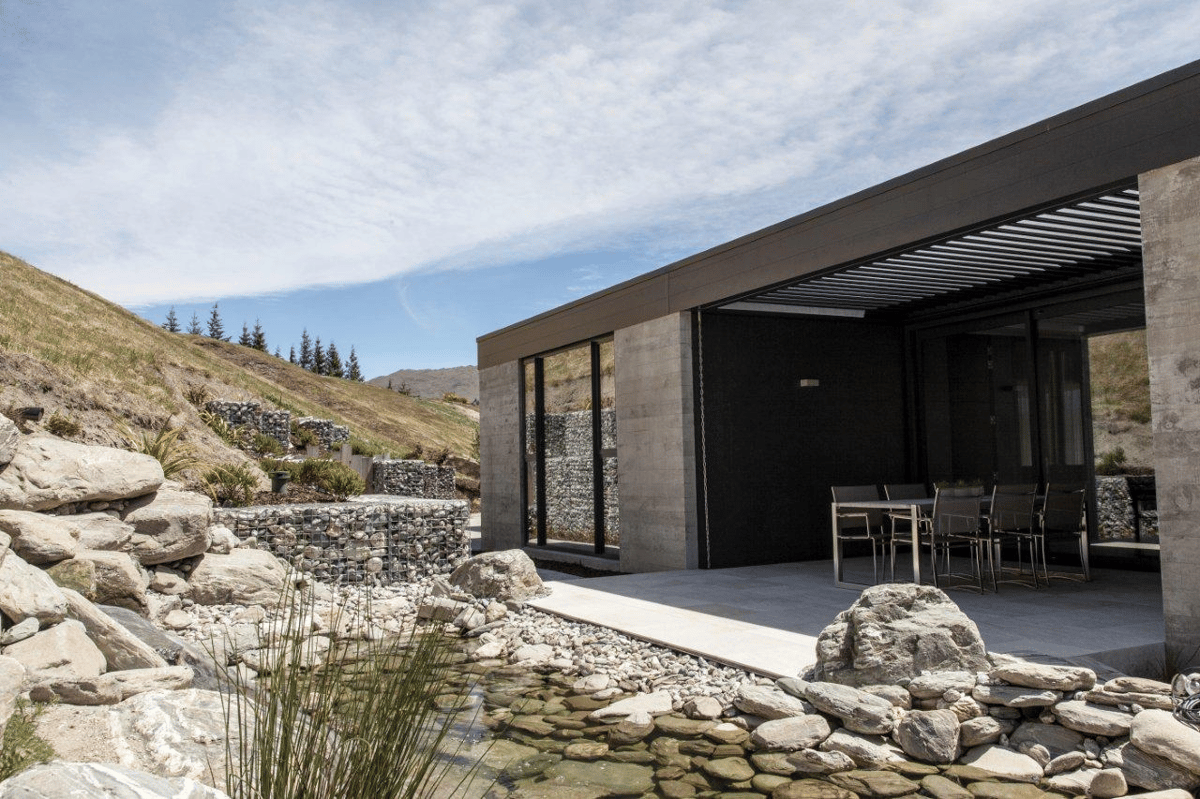 A louvre roof adds an architectural statement to this property.
Choose an Aurae shade system
We have the widest range of sun shading and ventilation louvre profiles available in the industry. And if you can't find what you're looking for, it's likely that we can make it! With our in-house knowledge, we can design, engineer, manufacture and install the louvre and façade products you need to not only keep your home cool in the summer, while making it look good too.

An Aurae opening louvre roof or louvre blades could be the perfect accompaniment to your property.
Aurae opening louvre roof
Take advantage of natural sunlight and ventilation or keep the unfavourable weather out with an Aurae opening louvre roof. The big advantage of an opening louvre roof is that you have complete control over your outdoor living, and aren't limited to whether you're indoors or outside, purely because of the weather. Did we mention they look good too? Our range of opening louvre roofs are available in a large range of powder-coat colours so you can choose what's best suited for your home.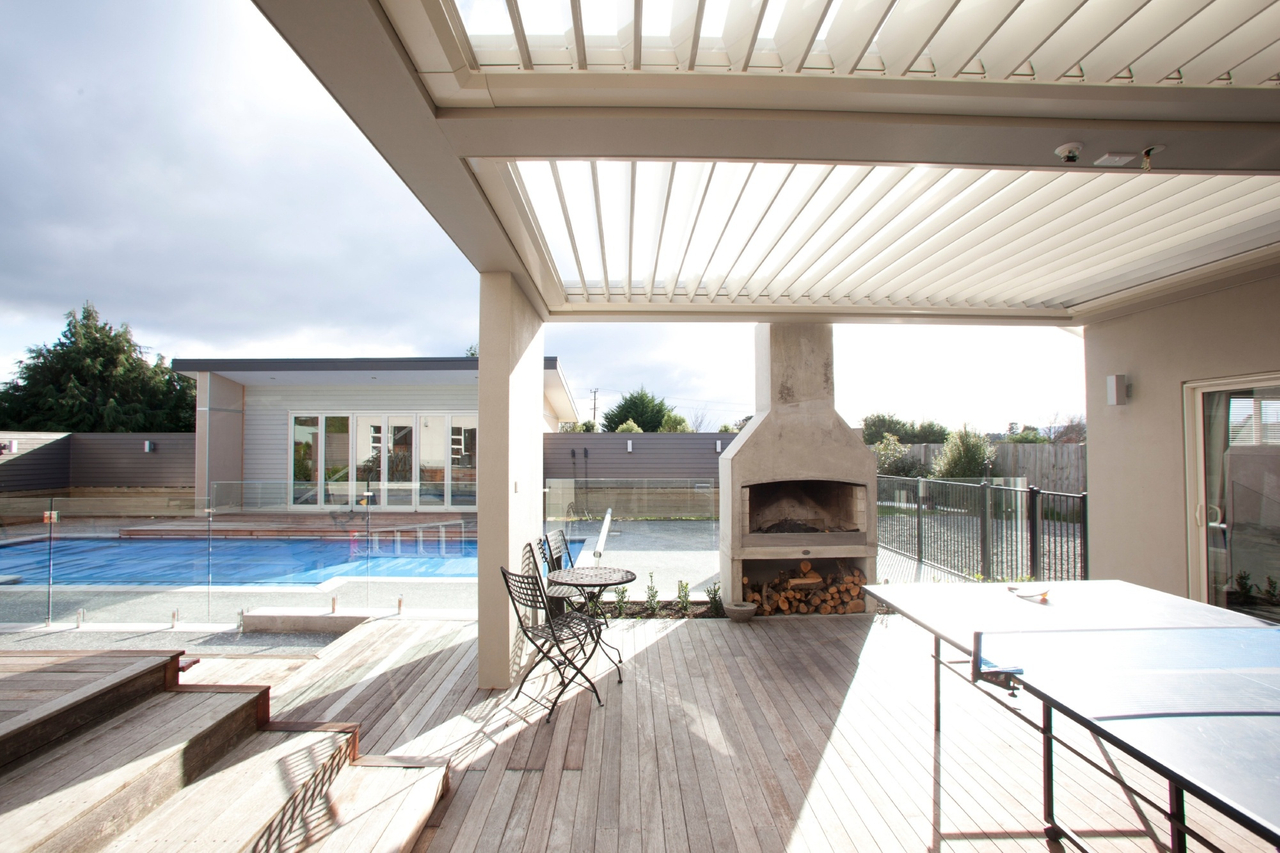 An opening louvre roof allows the owners of this property to enjoy the outdoors, in any weather.
Aurae louvre blades
Fixed or operable louvre blades are another great way to provide shading and an architectural statement to your property.

Available with several louvre profile shapes and bracketry, the options are numerous with fixed louvre blades. While the louvre blades are fixed (so don't move) they are a great option for homes where louvre blades need to be added to windows for shading.

Compared to fixed louvre blades, operable louvre blades are a more versatile option as they can be rotated to let the sun in, or to keep it out. The rotating action can be either manual or motorised with the motorised option being a great choice for those who want ease of use.
When deciding which sun shading system to use for your home it's always best to consult with an expert first to see what will work best for your property. Get in touch and we can talk you through the process of adding a sun shading system, and the Aurae products that could be most suitable.