Trends come and go and every year we see an array of bold new house design trends emerge. 2020 saw some big changes in the way we live with many people spending more time at home than ever before. Some people are still working from home so their haven has also become their make-shift office. This newfound affinity with our homes has had many of us re-evaluating how we're using our homes, how functional the spaces are, and even the design and colour choices that have been used.
If you're anything like us then you'll be interested in the new house design trends that are expected to appear throughout 2021 and how these can be applied to a renovation or new build project. We've taken a look at the house design trends that are emerging and we've covered what you should be keeping an eye on for 2021. Perhaps you're already aware of some of these trends – maybe you're using some of them in your upcoming projects? From natural surroundings to integrated living spaces, read on to learn about some up-and-coming house design trends.
Natural surroundings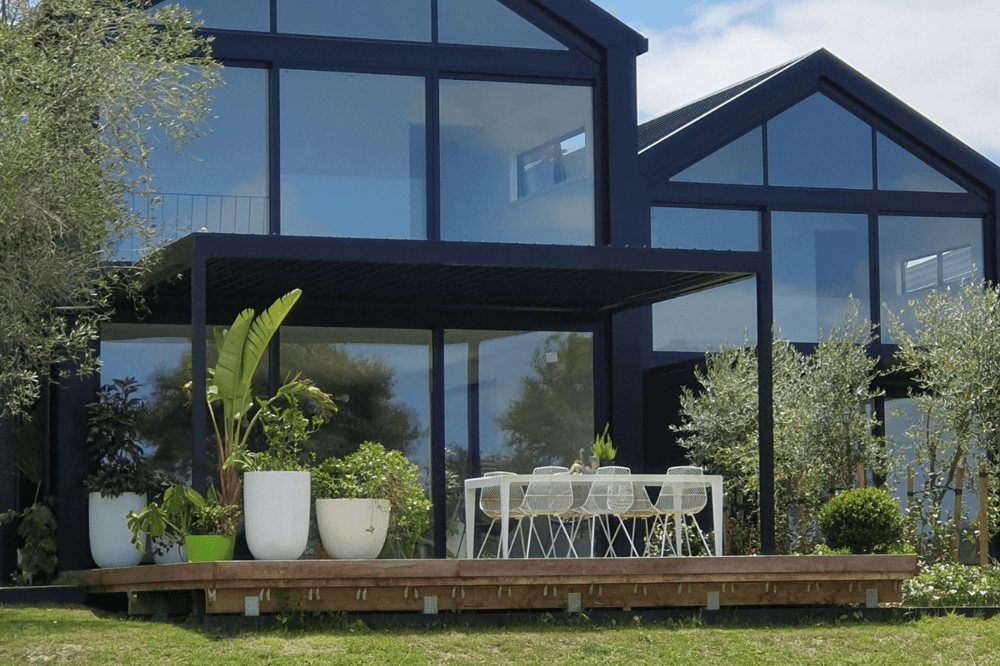 The humble houseplant made a pretty big comeback in 2020 and we only see this trend continuing to grow. Bringing the outside indoors and creating a natural sanctuary in a home is only getting more popular, some people will pay thousands for one rare houseplant. In August 2020 an Auckland botanist managed to walk away with $8,150 after her minima plant sparked a bidding war on auction site, Trade Me.

While visually appealing house plants like the Monstera are currently going like hotcakes, houseplants can also provide a reprieve when there's little else to do, especially during times of lockdown. The activity of caring for and watering plants alone can have a positive effect on our emotional wellbeing. New Zealand workplace studies show that caring for desk plants helped lower stress levels and fatigue – another great reason to follow this design trend where working from home is the new normal.

It's worth remembering that different plants thrive in different environments. If your perfect potted plant needs a shady spot then consider adding some fixed louvres over an exterior window. While protecting your interior area from the sun's harsh glare and providing a shady spot for your plants, they will still enable you to enjoy the view and let some sunlight in.
Wood features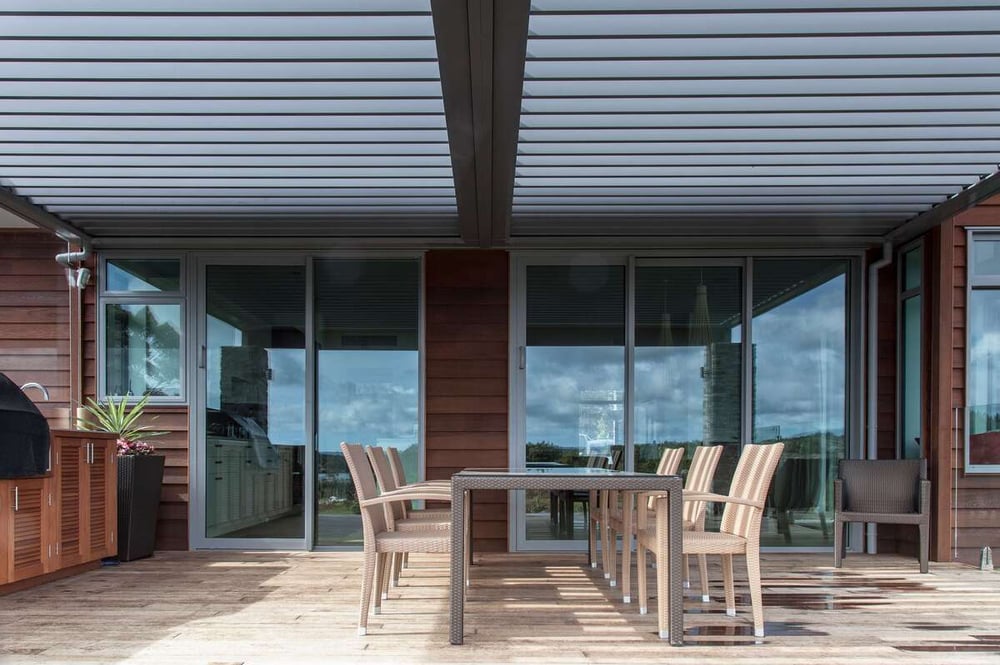 Another natural design element that we're seeing more of is the use of wood and timber in both interior and exterior house design. Adding wood features to a home is an easy way to add warmth, especially with today's often neutral black and white colour palettes. This trend is proving particularly popular with the design of new homes in Queenstown and Wanaka.

Cedar features on many of the homes in new property developments like Jack's Point, situated at the edge of Lake Wakatipu. While many of the houses follow different designs, the Cedar fixtures add even more luxury to these stunning homes and really make them stand out against the beautiful mountain surroundings.

Timber louvres offer natural protection from the elements and can weather alongside the home's cladding for a stunning finish. Our custom louvre finishes can provide a unique design feature to any new build project.
Curves
If you followed the most recent season of The Block Australia, then you would've seen curves feature heavily throughout some of the luxury Melbourne homes – curved walls, day beds and kitchen islands all made an appearance and really took the design of these homes to the next level. We can see why curved shapes are making a comeback and will be a trend to watch for the year ahead – not only are they a unique design element but they can offer a sense of comfort.

Traditional furniture and design elements often feature harsh straight edges and lines which can make a home feel cold and uninviting. Curved edges instantly add warmth – a feature that will be appreciated more now than ever, during these somewhat challenging times.
Integrated living spaces
Our last 2021 house design trend to watch is integrated living spaces. A new home is a big investment for anyone so it's important that it's functional, and your living spaces will be able to serve you for not only various occasions, but all seasons in a year.

Traditional New Zealand homes commonly had separate rooms for certain activities – a family room, a separate dining room and a kitchen to name a few. Many house plans nowadays choose to follow a more simple open-plan. Open-plan designs ensure that the main living areas in a home all flow together making the house a more functional, integrated space, perfect for socialising and spending time together. Open-plan designs will more often than not tie in with an outdoor entertaining space too. Many homes now feature wide sliding doors off the kitchen or living areas that open up to an outdoor area.

An outdoor area can be left open or closed off to the elements with the use of louvre shutters that will not only help to control the weather conditions, but they can create quite an architectural feature too. When fitted with a pergola or opening louvre roof, an outdoor entertaining space has the ability to be used all year round much to the delight of a home's occupants, and will create excellent indoor-outdoor flow. This extra space is also something that many buyers now look for when purchasing a new home – it can be very beneficial during times of lockdown!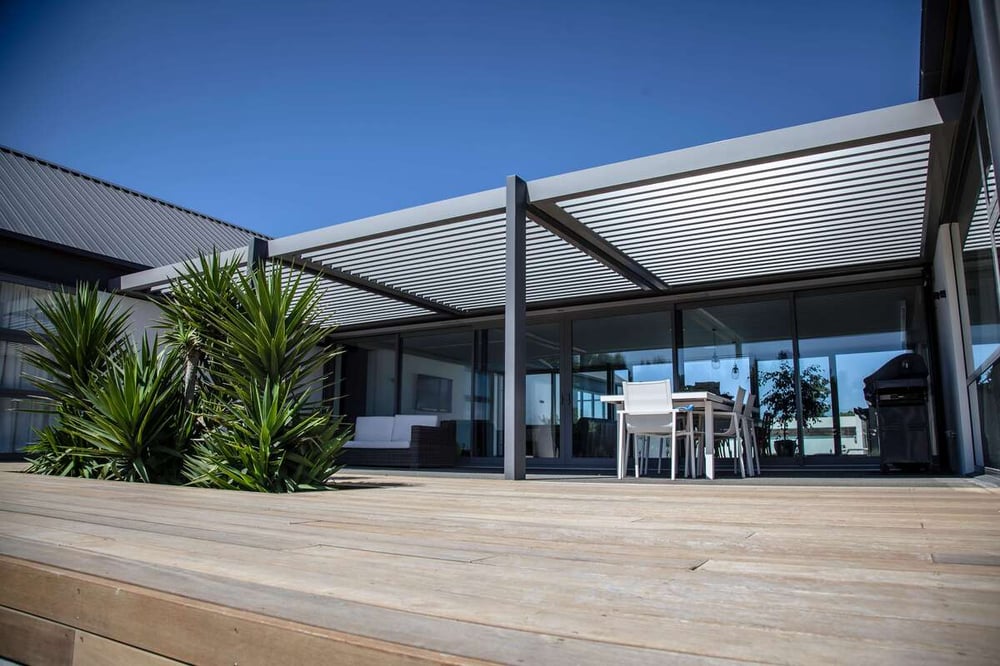 A Solaris opening louvre roof makes this outdoor entertaining area functional in any weather.

So whether you're looking to add warmth or perhaps you're wanting to make an architectural statement with your current or future project, there are a number of fantastic design trends that are emerging in 2021. For more information on our louvre and facade products, you can check out our entire range here. To view some of our most inspiring recently completed projects, you can view our free, style guide.