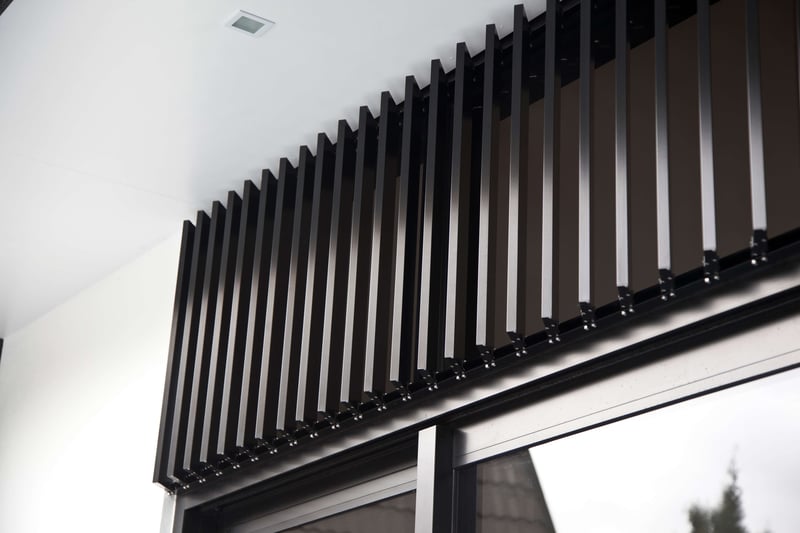 If you've been searching for a louvre shading system for a home or future project then you may have come across some different spellings of the word, throughout your searches. Common misspellings and different English spellings mean that louvres can be hard to find when doing a simple web search. While we refer to the popular shading system as a 'louvre' or 'louvres', we do see the spelling 'louver' appear from time to time. But is a louver the same as a louvre? What exactly is the difference between the two?
In this article, we take a look at each spelling and why they're different. We also look at how louvres (or louvers) can enhance a home and provide many practical benefits.
What's the difference between louvre and louver?
Both louvre and louver are pronounced the same (loo-ver). Not only do they sound the same to pronounce, but the similarities also don't stop there! Both louvres and louvers consist of aluminium or wooden blades that are angled to keep out the rain, sunlight and other adverse weather conditions. Often they're also adjustable meaning the position of the blades can be changed at any time to account for good (or bad) weather conditions. So what's the difference between the two? Simply the spelling.

While here in New Zealand we use the British English spelling 'louvre', in American English they prefer the spelling 'louver'. It's as simple as that. So when you're next searching online for louvre blades or louvre roofs and you come across the two different spellings you'll know that there's no difference between the products – they both do the same thing.
Historical use of louvers
Louvres (or louvers) have been around since the middle ages and have been used for many years to provide various practical benefits like ventilation, privacy and weather protection. Historically however the name 'louver' was given to another roofing application.

The name louver was originally applied to a turret or domelike lantern set on the roofs of medieval European buildings for ventilation purposes. The arrangement of boards now referred to as louvers were once also the only means of closing the opening of this turret, to provide shelter from bad weather. This type of technology and innovation has progressed throughout the years so that we can now use louvre blades in many different applications – pergolas, opening roofs and shutters systems to name a few.
Why use louvres (or louvers)?
As we already know, louvres or 'louvers' can add many practical benefits to the exterior of a home or building. These benefits are not only practical, but cosmetic too!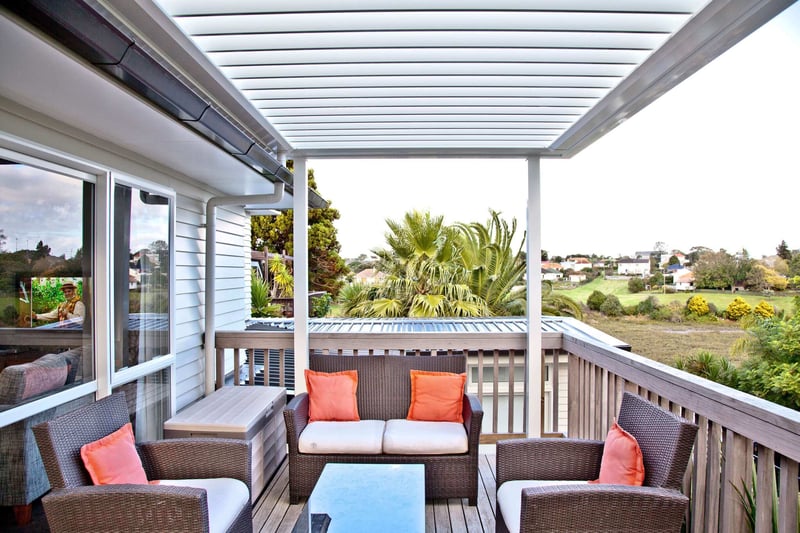 Ventilation
One of the easiest and most cost-effective ways to increase natural ventilation in a home is to add louvre blades or shutters to the exterior of a property. These can be opened or closed at your leisure to let air in, or keep it out. A simple louvre ventilation system like shutters could lead to lower power costs as there will be less need to use something like a heat pump or HRV system.
Sun shading
We all know that the sun can be very hot and cause sweltering weather here in New Zealand, particularly at the peak of summertime. Louvre blades can be added to something like a pergola, opening louvre roof or fixed louvre blades to control the amount of sun coming into a home or outdoor living space. Something like an opening louvre roof can also be motorised so that it will close without the need to manually close the louvre blades. This can prove particularly useful if you cannot easily reach the louvre blades, or the weather has turned sour.
Privacy
For something like a townhouse in a big city, it can be hard to create a sense of privacy, when you have other houses right on your doorstep. Louvre blades can be used in shutters and screens to add extra privacy to a home or outdoor patio, should you require them. Or alternatively, a decorative perforated screen like something from the dapple range can be used to add extra privacy. It will be sure to impress your neighbours too!
Aesthetic appeal
If you're looking for a way to make your new-build stand out from the crowd then adding a decorative feature like louvre blades is a simple way to achieve this. Louvre blades can be fixed or operable, manual or motorised and finished in a range of different powder-coat finishes, to match the exterior of your property. A simple and effective way to make a house look good.
Choose an Aurae aluminium louvre system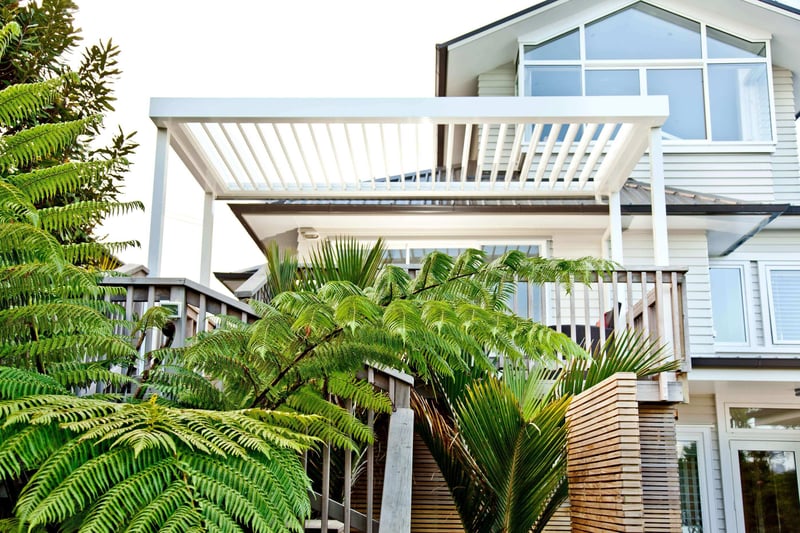 Whether you're looking to add extra character to the exterior of a property, make a unique design statement, or add more functionality to an outdoor living space, then an Aurae louvre (or louver) solution could be the perfect starting point. Our wide range of louvres blades can be used in a variety of applications and are extensively tested against a stringent grading system to ensure optimal aerodynamics and weathering performance.

If you have a project coming up and you'd like to know more about an Aurae louvre system please contact us here to discuss your plans. Alternatively, if you already know what you need, you can simply share your existing plans with us here.

Looking for louvre inspiration and ideas before you get started? Download a copy of our latest style guide which shows photos of our louvre designs and projects from across New Zealand.