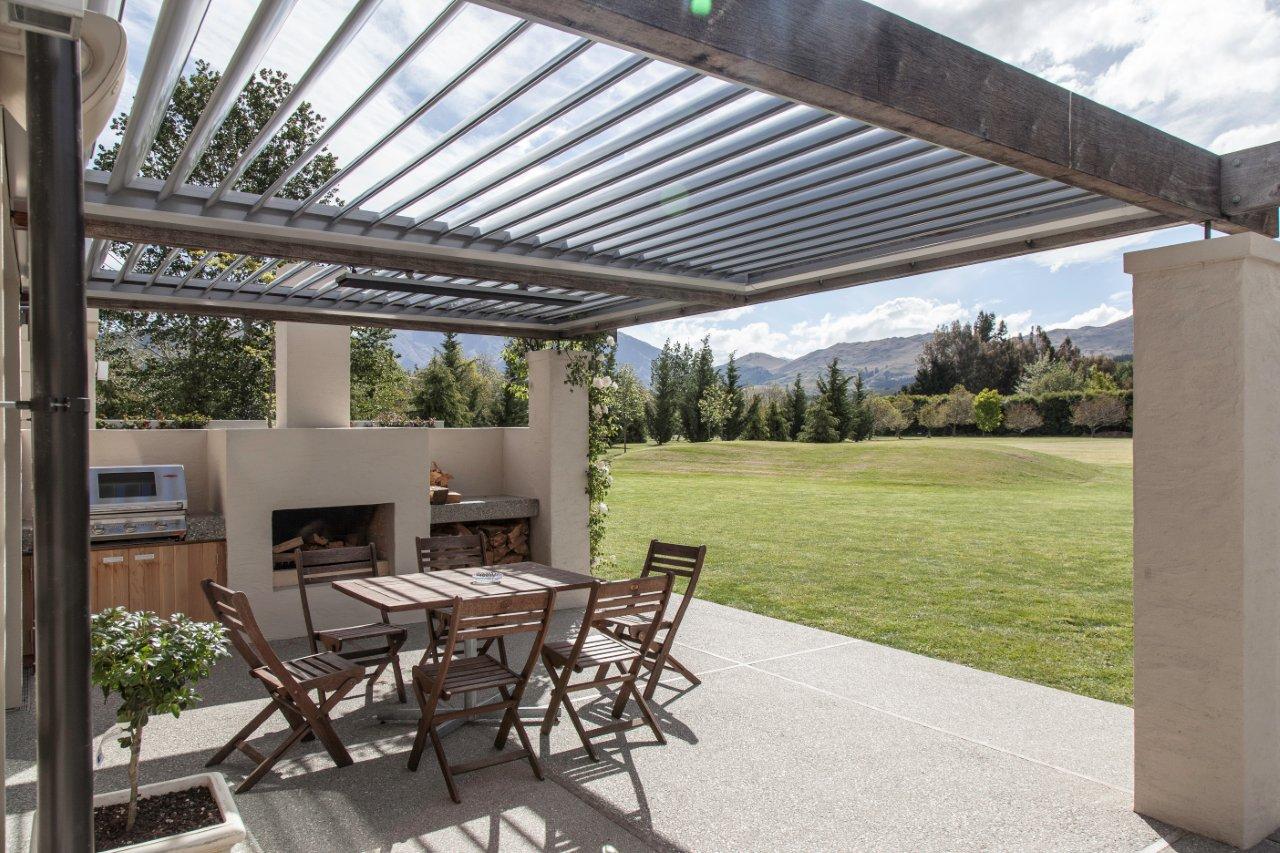 Many of us can agree that nothing beats enjoying the outdoors on a hot summer's night. If you regularly have friends and family over for meals and get-togethers then you'll know the importance of having a suitable outdoor entertaining space.

An outdoor patio is a great way to extend your living area outside and depending on how extravagant you want your set up to be, there are many things that you can even do yourself to create a memorable space.

In this blog we look at what makes a patio, and a few ideas as to what a basic patio should include.
What is a patio?
A patio is a paved outdoor area that connects to a house and is a popular extension to many New Zealand homes. Patios are great places to relax and enjoy the outdoors – they can also save you time and money on landscaping! They are a popular alternative to decks as they don't wear or need the same level of maintenance that a deck requires.

As an addition to an indoor living space, patios can serve multiple purposes. Depending on the furniture and accessories you add, they can be used for anything from entertaining and cooking, to dining and relaxing with loved ones.
What to include in a patio
There are almost endless options as to what you include in a patio. Here we've outlined some basic essentials that any good patio should have, to get you off on the right foot.
Surface materials
Stone pavers, bricks and concrete are the most common surface materials we see used as the base for patio structures. Your budget will likely determine whether you go with something like pavers or concrete. Stone pavers are often a higher price point but they do look great and are very durable – you can also lay them yourself which saves the hassle of getting in a paving specialist (this will also bring the cost down too). Concrete is at the lower end of the scale in terms of cost however you may need to get someone in to pour the concrete for you if you aren't an expert.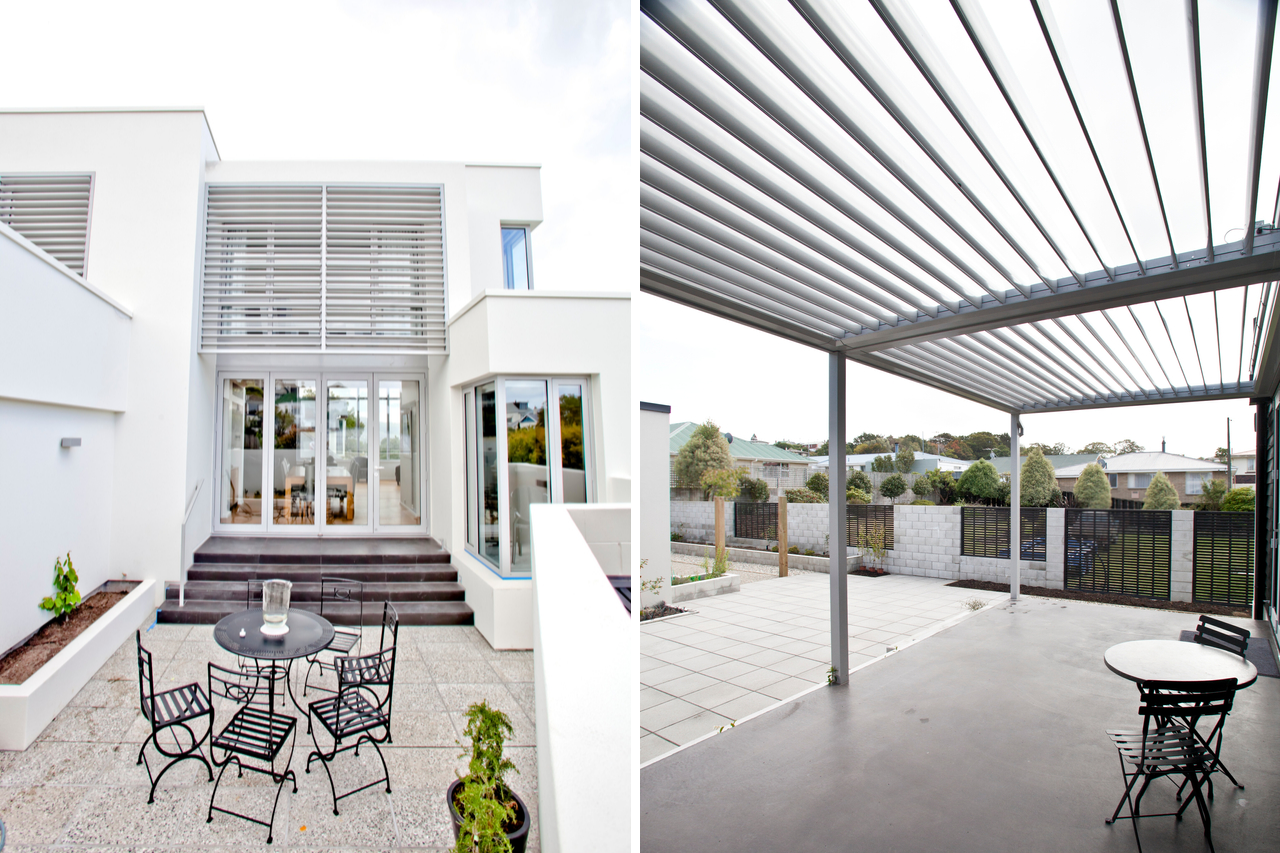 Left: Paved patio; Right: Concrete patio.
Patio furniture
To make the most of a patio some form of furniture is essential. Important things to consider before picking furniture include the amount of space available, and what your patio will be primarily used for.

If your patio is only small it may not be suitable to have a large dining table. Instead opting for a smaller four-person table may be more appropriate and you can always add extra chairs to your patio when you're entertaining guests! If you often entertain family and friends at home you may want to consider if you need bench seating for your patio or a large outdoor couch. This way there's plenty of space for guests to sit and relax.
Outdoor kitchen
We don't know about you but there's nothing better than enjoying a nice steak cooked on a BBQ! If you regularly eat outdoors then you'll want to consider investing in something like a BBQ or pizza oven for your patio.

Particularly for BBQs, there's now a large range available and from many different brands. You now have lots of choices as to what size BBQ you go with, how many burners it has, and the colour. If you enjoy something like pizza more, then an outdoor pizza oven is the way to go. Not only do pizza ovens look great, but they're also a great way to get friends and family involved in the cooking! You can take a look at the Trendz range of pizza ovens here.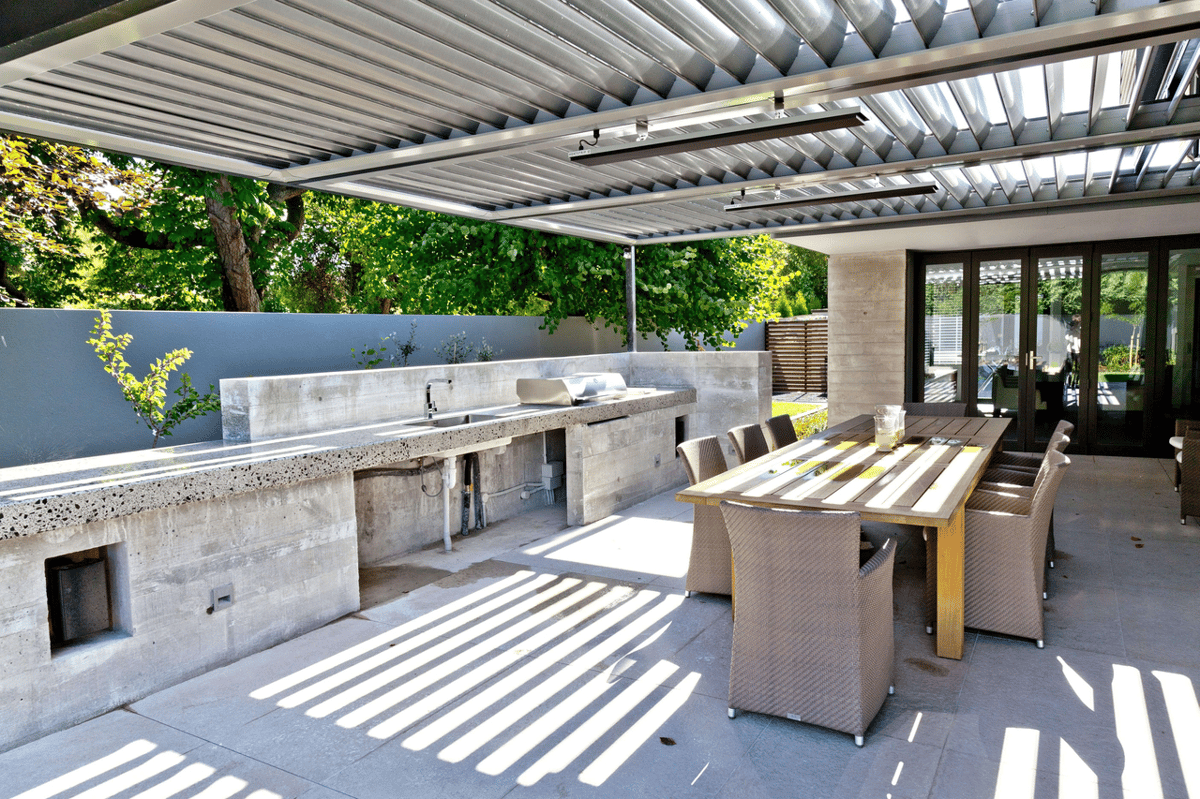 This outdoor kitchen is one to be admired.
Lighting
How you choose to decorate your patio is also something to consider when first thinking about what to include. If your patio is quite far from your house you'll want to add some form of lighting so that you can enjoy your outdoor space in the evenings. From fairy lights to LED lights and outdoor lamps, there are many different lighting options available. At Aurae we can provide LED downlights or LED strip lighting, fixed to a pergola frame. Find out more about this here.
Heating
Summer nights can still be cold and you may even want to enjoy your patio in the winter so a form of heating is good to consider. Whether you're after something modern with a slim design, something more traditional like a fireplace, or something that's portable that you can move around at your leisure, there are multiple heating options available that are suited to outdoor patios. You can find out more about Aurae heating options here.
Roofing
No patio would be complete without some form of cover to keep yourself, family and friends protected from the elements. An Aurae opening louvre roof or pergola are both great roofing options to consider.
The Aurae opening roof is the ultimate complement to any outdoor living area, while giving you complete control over your outdoor living. Open the roof and take advantage of natural sunlight and ventilation, or keep it shut to provide a weatherproof shelter when conditions are unfavourable. You can even add a rain sensor to ensure your outdoor furniture stays dry even if you forget to close the roof. It's available electrically or manually operable and in a range of powder-coat colours. Find out more about the options available here.

There are two main types of pergola: detached and semi-detached. Freestanding pergolas are great for outdoor areas away from the main home and will have at least four 'legs'. These are great with an outdoor fireplace to create a standalone entertaining area. Semi-detached pergolas are attached to the main property, so ideal for patios that are an addition to a living area. Find out more about an Aurae pergola here.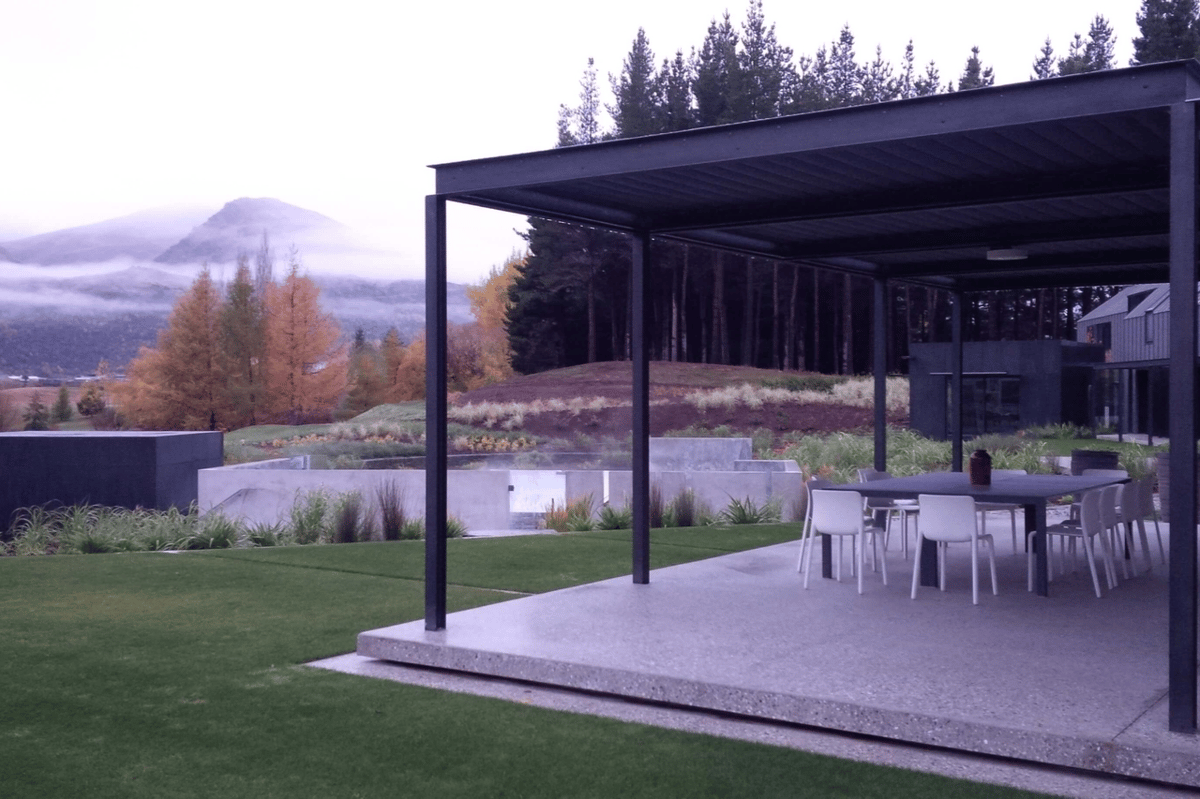 Residents of this property can enjoy their patio in any weather.


If you're ready to get started building a patio or want to upgrade your existing outdoor area then get in touch. As louvre experts we can help you make the most of your outdoor area with a sun control system suited to your needs.