Project Name
Swindon Close
Location
Mellons Bay, Auckland
Project
For this project, we worked closely with the architect to supply an aluminium louvre solution that would add to the aesthetics of this already very modern, Mellons Bay home.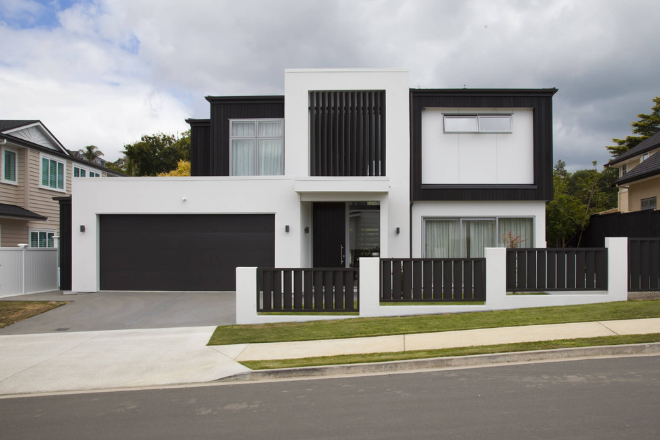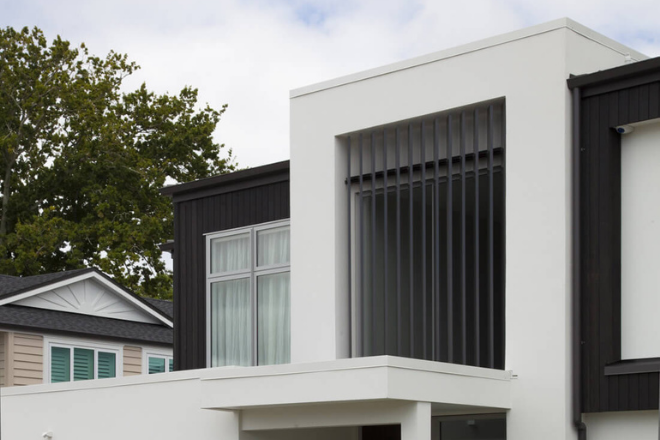 Challenge
Many homeowners and architects, like to make their houses and projects stand out with unique design elements and architectural features. Finding an additional feature that will add wow-factor while still being practical can be challenging.
Solution
An architectural feature that would make this house look good was achieved through using the Solaris 180mm louvre blades in a decorative panel over the front entrance and using the Solaris 180 louvre blade in the front fence design. The black powder-coat finish adds the perfect finishing touch, matching the shiplap cladding, front and garage doors, and working well with the white plaster finish.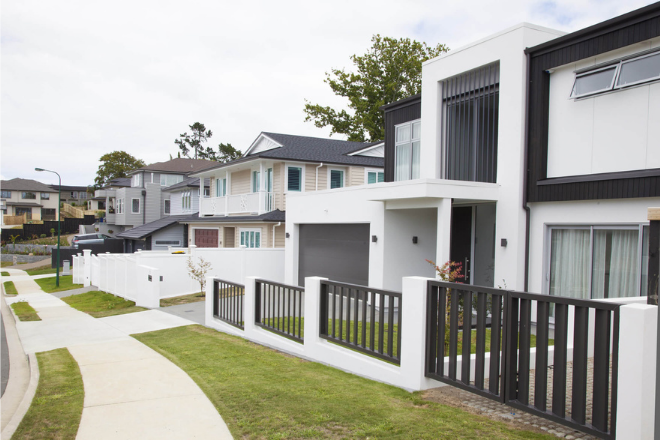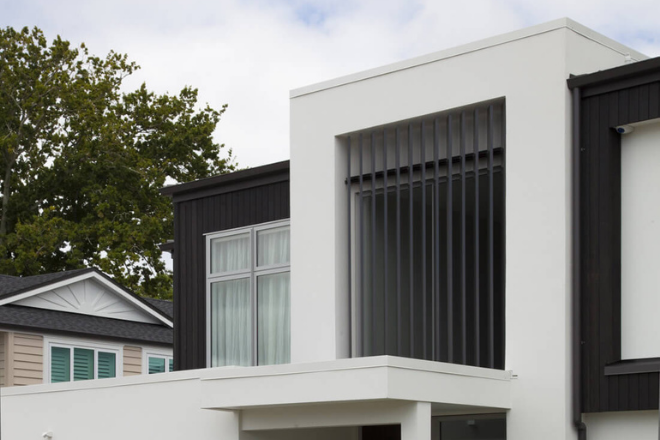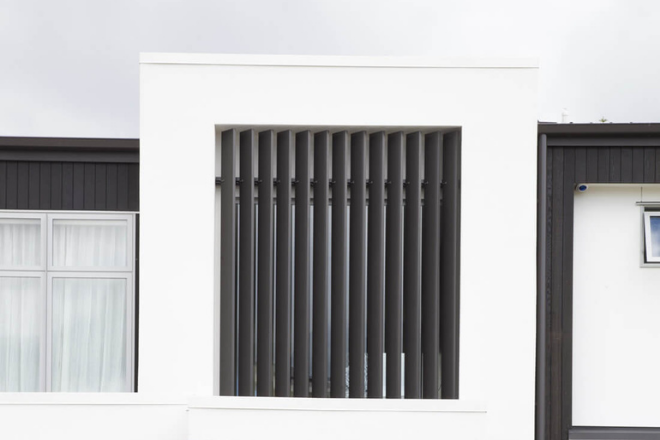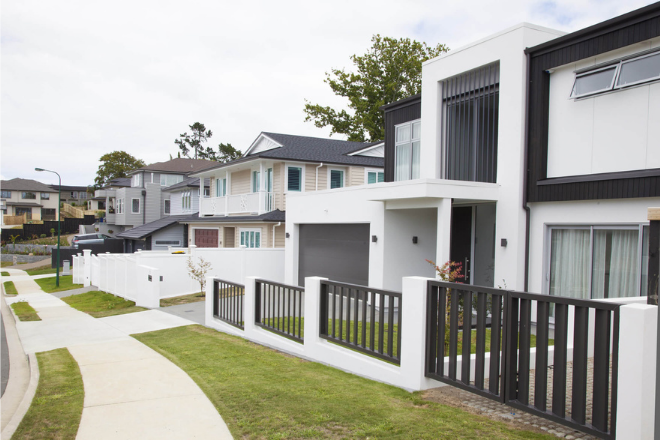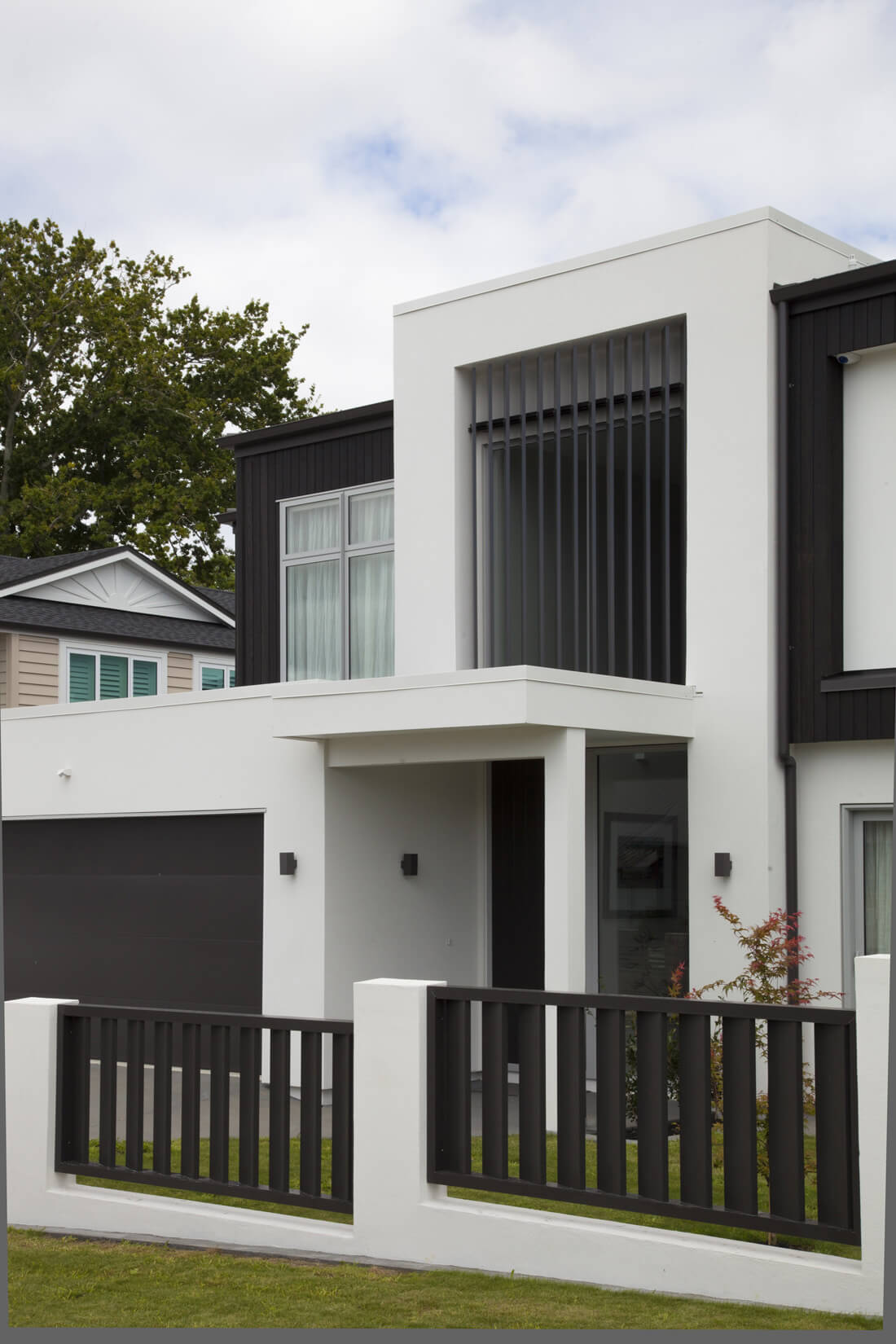 View more projects in the free brochure
You can view more of our louvre and facade projects inside our free projects brochure.

Free to download, this brochure contains details on some of the most spectacular projects we've completed across New Zealand. From an impressive lodge in Queenstown to luxury Auckland townhouses, there is sure to be something to get you inspired!
Download the free brochure