During recent years we have seen electric gates grow in popularity, especially for new build projects. People want to feel secure on their properties and an electric gate is a simple way to achieve this. Not only do electric gates provide security and practicality they're also a great way to add additional street appeal and some impact to the front of your property to really make it stand out. But the question is which type of electric gate is better – sliding or swinging?

We've covered the advantages of both below, so you can choose the electric gate that's perfect for your requirements. As a bonus, we've looked at why louvres are the perfect addition to your gate.
Swinging electric gates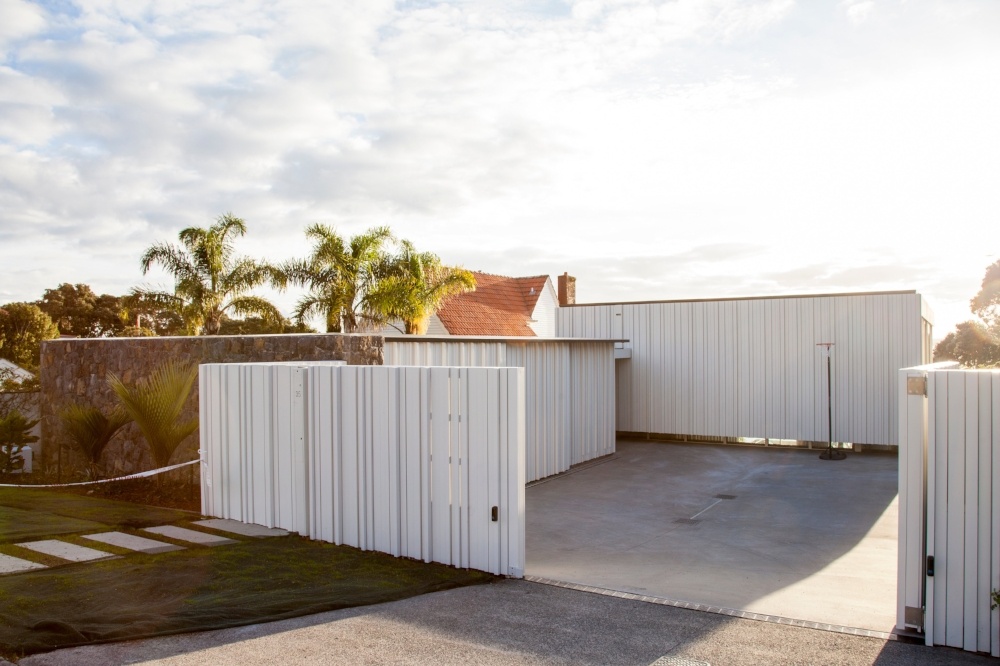 A popular choice for commercial and industrial properties, swinging gates do just what they say – swing open. They're often considered a safer gate option for public areas as there's less chance of anything being caught in the gates as they open. Some people also choose to omit automating their swinging gates so they only open manually, this can also add to the safety of these gates. However, the trade-off is having to make sure that the gate is manned or to expect each arrival to open the gates themselves – this can become tiresome especially if there's a lot of traffic through the gates. Another potential disadvantage is the available room required to enable them to swing. If your driveway or parking area has limited space then a swinging gate may require you to leave much of it empty or risk getting in the way of the gate.
The advantages of swinging electric gates include:
Fewer moving parts so safer to use in some environments and also less chance of failure.
No side room required as the gates don't need to slide away, they swing open.
Swinging gates are cheaper to install as there's less set-up required and no floor track required – they are more simple to construct.
If you're making manual swinging gates electronic, it's simple enough to add the technology required.
Less maintenance required.
Most swinging gates can be opened either way, if they're manually operated only.
Sliding electric gates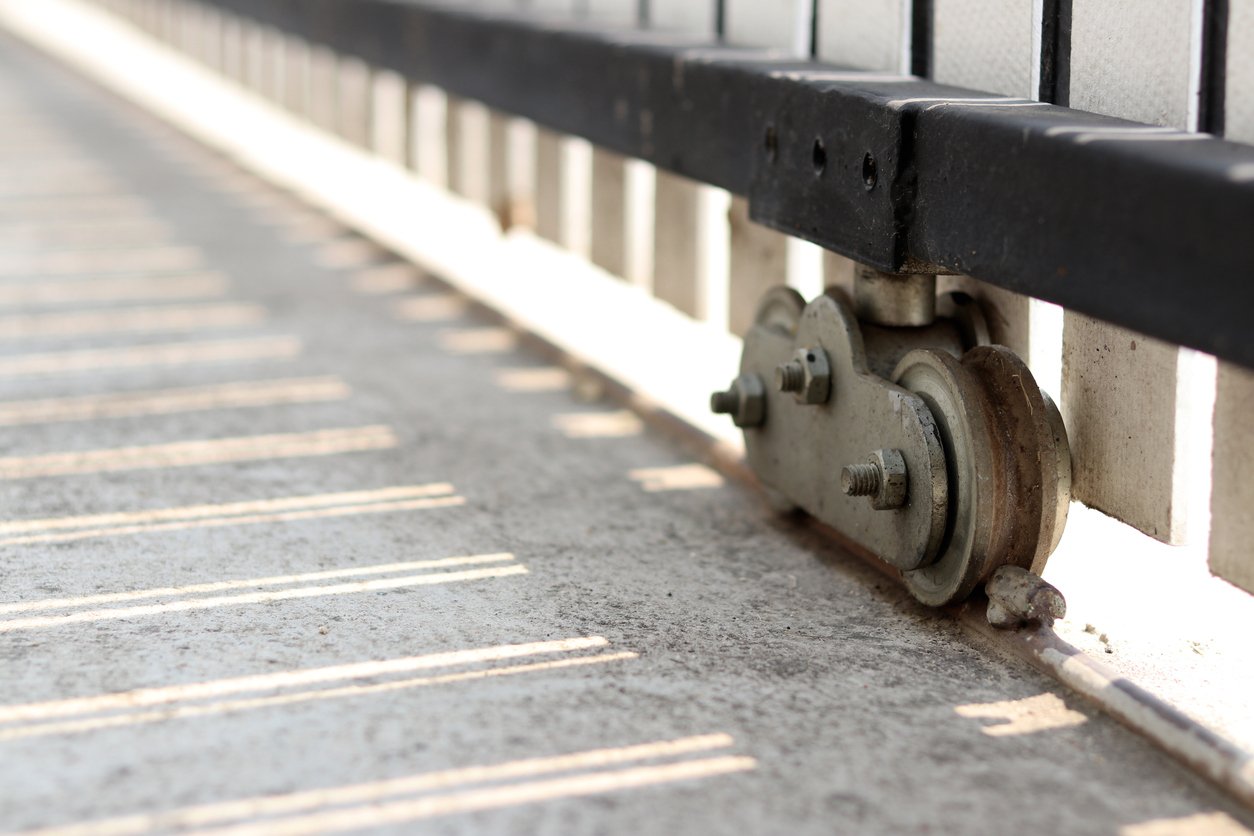 Sliding electric gates are a more popular option for residential homes as they require less space to open and close and can be easily opened and closed with the press of a button. They are generally compact so won't take up too much room at the front of your driveway either.

Homeowners often appreciate the aesthetic of sliding gates as the gate itself can integrate with the design of any wall or fencing. They are a convenient security feature and needn't be a design afterthought. Many designers and architects will use a similar material or colour scheme on the sliding gate as used on the facade of the home.
The advantages of sliding electric gates include:
As the gates slide along the fence, this style of gate uses minimal space so will take up less room on your driveway.
Allows vehicles to access the property safely as the gates slide along so they don't open out – meaning no potential damage to cars that may get too close to the gate.
Sliding gates work well for homes where the access point is on a slope. They don't have to be opened towards vehicles or visitors.
Once sliding gates are closed and locked, they are incredibly secure and cannot be forced open, compared to something like swinging gates.
One sliding gate will generally be suitable for most properties, which means you'll only need one sliding gate operator. When using swing gates, two gate operators are required.
Sliding gates aren't affected as much by wind loading on the gates, when compared with swinging gates – they are a lot sturdier.
Sliding gates maximise the space at the front of your property as they slide along and don't open out leaving plenty of room for the truck, family car, and the convertible!
Sliding gates can be fitted into small spaces, they just need enough room to slide open along the side of the fence.
Should you choose a sliding or swinging gate?
The entrance of your property, how much space you have, and whether you're on a slope will likely determine the type of electric gate you use. While external factors always need to be considered, something like an electric sliding gate will work well for most residential properties. Sliding gates take up minimal room, are very secure, and only require some room to the sides of the entrance so that they can open and close. And while they may be a more expensive option and require slightly more maintenance than something like a swinging gate, the benefits that a sliding gate brings are hard to overlook, which is why they're our gate of choice.
Choose an Aurae sliding gate
As well as manufacturing louvre products, we also manufacture and supply custom facade products like sliding electric gates for residential properties. From louvre-clad sliding gates to gates with perforated details, we can design and fabricate the perfect solution for your project.

Our sliding gates are manufactured using aluminium so are very durable and perfect for the various weather conditions across New Zealand as they won't rust. They're also not as heavily affected by wind loadings when compared to a swinging gate, which makes them suitable for even the windiest of places, like Wellington.

We love the chance to work on sliding electric gate projects as they make a great addition to any property – the extra wow-factor they add as well as the extra security make them a great choice and suitable for most homeowners. The electronic technology also makes them incredibly simple to use and saves the hassle of having to get in and out of the car every time you need to leave the house – just press a button and you're away. With the option to add personalised details to your sliding gate, you can customise yours to suit the exterior of your property, so your home really stands out!

To enquire about an Aurae sliding electric gate for your property or upcoming build, get in touch with us to share your plans.